DEERS/RAPIDS ID Card Facility - Eustis
Fort Eustis ID Card Facility
RAPIDS Appointment Scheduler
Hours Info

WALK INS Mon- Fri 0930 to 1500. STOP TIME FOR WALK IN HOURS ARE DEPENDENT UPON THE NUMBER OF CUSTOMERS CURRENTLY AWAITING SERVICE. CAC PRIORITY: Mon/Tue/Thur/Fri 0800-0930. Appts 0830- 1545 Mon-Fri. Appts have priority.
The Fort Eustis ID Card Facility (DEERS and RAPIDS) is located on Monroe Ave. across from the Baseball Field.
Identification
All customers who are age 21 and older must have two (unexpired) forms of ID to get a new ID card made. One of them must be a state or government issued photo ID. This applies to all customers.
Uniformed Service Members
Uniformed Service Members can request a Military CAC while in civilian attire. Proper military grooming standards are required.
Required DD1172-2 for Dependents
Dependents must have an 1172-2 form or Power of Attorney. 1172-2 must be either digitally signed by sponsor with their CAC,notarized and signed by the sponsor,or sponsor must be present. Retirees use their DS LOGON at https:// www.dmdc.osd.mil/milconnect
DD Form 1172-2 For College Students
College students 21-23 MUST HAVE notated in box 21 of DD1172-2 that student is full time & sponsor provides over 50% of student's care. College IDs are not an acceptable ID.Form is valid for only 90 days.Form requirements same as dependent 1172-2
Walk in Customers
Walk in customers are welcome.Closing Walk in hours are dependent on the number of customers waiting.To avoid the possible wait,an appointment can be scheduled. Walk in hours are Mon-Fri 0800-1500 EXCEPT Wed 0830-1500
Full-Time College Students
Students 21-23 must bring a letter from their college register's office, or the National Clearing House site at: (www.studentclearinghouse.org)STATING: current full time enrollment,grad date & that the student is seeking a degree (AFI36-3026_IP,Table4.4)
Sponsor/Spouse Divorce
Spouse must go to the Sponsor's branch of service to see if they qualify for 20/20/20 or 20/20/15. Main documents needed are: Sponsor's DD214, Marriage Cert, Divorce Decree,2 IDs (one with an official photo)
Documents for Adding Children to DEERS
Child's birth certificate & SSN card are required. If a stepchild is being added, the marriage cert is also needed. Children under 90 days can use the hospital proof of birth. Unmarried male sponsors require a voluntary acknowledgement of paternity also.
Source: RAPIDS
Photos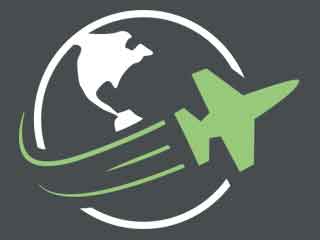 Reviews
There are no reviews yet. Be the first to review DEERS/RAPIDS ID Card Facility - Eustis at Fort Eustis (JBLE)!