Satellite Pharmacy
Keesler AFB –

506 Larcher Blvd

,

Main Exchange

,

Bldg 2306

,

Biloxi

,

MS

39534
Pharmacy Refills Phone

Main Pharmacy Phone

Electronic Prescriptions Phone
Hours Info

Drive-thru service available Saturdays, 0900–1300.
The Keesler AFB Satellite Pharmacy is located in the Main Exchange. The Satellite Pharmacy fills new prescriptions from off base providers for authorized beneficiaries, for medications listed on the 81st Medical Group Formulary.
The Satellite Pharmacy now accepts electronic prescriptions from your off-base provider. Ask your doctor to send your prescriptions electronically to DOD KEESLER EPHCY. This new process is convenient for you because prescriptions are sent immediately to our pharmacy, with no need to drop off and wait for the pharmacy to fill your prescriptions. The pharmacy will not fill electronic prescriptions until you activate them, but you may call ahead to activate your prescriptions and avoid waiting in drop off lines.

Refills of prescriptions originally filled at Keesler are requested by calling the automated call-in refill system unless otherwise directed on your prescription label.
Source: Keesler AFB Website
Photos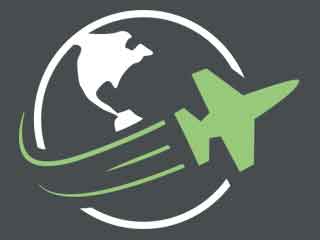 Reviews
I thank the Hosp & BX Pharmacy employees (military, contract, volunteers & civilians) for they're pleasant attitudes in helping each person however long or short lines may be. Not having Keesler would put a great hardship on countless military & retired families.

posted about 5 years ago

0n 18 SEP, I was told that my RX refill would be ready on 20 SEP after 1200. After waiting in line over 25 minutes, I was informed it would not be ready until 21 SEP. I drove 50 miles (Bay St Louis) on Wednesday because of the pharmacy closure on Thursday for Warrior Day. Mix up - YES. Saving the day - a very professional young lady "Marlo" stepped up told me to take a seat, in about 10 minutes my refill was ready and I was on my way. ATTA A GIRL MARLO, and THANK YOU!

posted about 5 years ago

I have found that BX Pharmacy is doing a great job. After going through Katrina a person should learned how to have a little patience. These people have a lot of people to take care. Do i wish things where faster, yes! But it is what it is. They are trying to improve in every way. Quit Complaining and thank them.

posted over 5 years ago

Turned in 3 scripts at noon. Was told that it would be an hour. Unfortunately, what the girl meant was that it was going to be an hour before she even put my scripts in to be processed. Lunch ya know. Even with them expediting the meds, it still took three times longer to get than it did to see the doc.

posted almost 7 years ago