Information & Referral with Relocation Services
I&R Phone

Welcome Aboard, Loan Lockers, Smooth Move, Unit Sponsorship Program Phone
MCCS I&R with Relocation Services Website
Information & Referral with Relocation Services at 29 Palms provides information from established federal, state and local agencies whose programs are available to assist service members and families with making smooth inbound and outbound moves. Our experienced staff will answer questions and direct you to appropriate resources both on and off base.
Information & Referral with Relocation Services is the primary point of contact for the clients of Marine Corps Community Support. The office has various handouts and pamphlets of military/community social and human service programs. All military personnel, DoD civilians, sponsored family members and retirees can obtain information about a myriad of services available both on base and in the local community.
Engaged or newly married couples can come to the office and receive a New Marriage Packet. The package contains a checklist and information needed to process a new family member into the military community. This includes:
DEERS
Commuted Rations
Housing Rates and Options
Lifestyles, Information, Networking, Knowledge and Skills.
Prevention and Relationship Enhancement Program (P.R.E.P.)
As well as many other programs available for the couple.
Services offered for INBOUND customers:
Welcome Aboard Packages (WAPs) covering the particulars of the Combat Center, the local community and other Tri-State attractions and events, are mailed to inbound service and/or family members upon request. Please check with your local RAP for details on how to request a WAP.
If a sponsor is requested, we will be happy to forward the request on to the gaining unit.
Upon arrival, Loan Lockers include kitchen supplies for eating and cooking.
A Welcome Aboard presentation is available* to all newly joined service members and/or family members. (*monthly or by unit request)
Services offered for OUTBOUND customers:
Military Homefront installations overview booklets are provided for the next duty station.
Loan Lockers include supplies for eating and cooking.
Information on Pay & Entitlements, Pre-Departure Checklists and Budgets, BAH/OHA, COLA/OCOLA, Moving Tips and Hints, etc. are available.
This office is available to meet with the customer one-on-one to discuss and explain, the information provided above.
If the customer is PCSing to an area not in close proximity to or supported by a military installation, the Relocation Assistance Program can provide points of contact by way of the Chambers of Commerce, internet searches and MCCS OneSource liaisons.
Source: MCCS I&R Website
Photos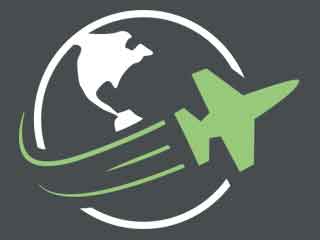 Reviews
There are no reviews yet. Be the first to review Information & Referral with Relocation Services at 29 Palms Marine Base!