Legal Assistance Office Phone
Legal Assistance Office Website
Mission
The Legal Assistance Office with the Legal Services Support Team 29 Palms is tasked with providing free attorney and paralegal assistance to uniformed service members, their dependents, retirees, and other eligible clients regarding personal civil legal matters. "Dependents" are those persons identified in the sponsor's service record and/or who possess a valid United States Uniformed Services Identification and Privilege Card. Legal Assistance attorneys are available to assist eligible clients with a variety of legal issues, to include wills, powers of attorney, notaries, and other matters listed below.
PLEASE READ
ANY LEGAL RELATED QUESTIONS THAT YOU MAY HAVE WILL NOT BE ANSWERED OVER THE PHONE OR BY OVER THE COUNTER AT THE FRONT DESK AT ANY TIME. ANY LEGAL CLERK THAT YOU SPEAK WITH IS NOT AUTHORIZED TO GIVE ANY LEGAL ADVICE BY LAW.
IN ORDER FOR YOUR LEGAL QUESTION TO BE ANSWERED, YOU WILL NEED TO SCHEDULE AN APPOINTMENT OR COME IN FOR A WALK-IN WITH OUR ATTORNEY IN ORDER TO RECEIVE ANY SORT OF LEGAL ADVICE. NO EXCEPTIONS.
Matters Handled
• Step-Parent Adoption and Guardianship • Child Support and Custody • Consumer Law Issues • Uncontested Divorce • Family Law Issues • Immigration (Citizenship) • Landlord/Tenant Disputes • Servicemembers' Civil Relief Act
Services Not Provided By Legal Assistance
• Annulments • Bankruptcy • Criminal Matters • Civilian Restraining Orders/Military Protective Orders (MPO) • Contested Divorces • DUI • Employment • Disputes • Probate • Matters against the Armed Forces or Government entities • Trusts • NJP's • Will Contest
IF YOU ARE ANY LEGAL TROUBLE RELATED TO NJP, COURTS-MARTIAL, 6105'S ETC. YOU WILL HAVE TO GO TO THE DEFENSE SERVICES ORGANIZATION LOCATED AT BUILDING 1428 (760-830-5271). THE LEGAL ASSISTANCE OFFICE LOCATED IN BUILDING 1514 WILL NOT BE ABLE TO ASSIST YOU IN THAT AREA OF LEGAL MATTERS.
Scheduling an Appointment
APPOINTMENTS WILL NOT BE MADE OVER THE PHONE. APPOINTMENTS WILL BE MADE AFTER A WALK IN IS ATTENDED. NO EXECEPTIONS!
The Legal Assistance Office is located at Building 1514 on board Marine Corps Air Ground Combat Center (between the Fire Department, Pacific Marine Credit Union, the Base Theatre, next to the Main Exchange). In order to provide better legal assistance, please bring all relevant paperwork and refrain from bringing children to your appointment so the office can have your undivided attention.
Powers of Attorney:
Note: Do not sign any document which you need notarized until you are in the presence of a notary!
The following Power of Attorney paperwork can be picked up during normal office hours.
Special Power of Attorney: Grants another person the right to perform acts you choose in your name. (PREFERRED)
General Power of Attorney: Grants another person the right to perform all acts in your name. (NOT RECOMMENDED)
Special Power of Attorney for Children: Used to allow other caregivers to act in your place while taking care of your children.
Special Power of Attorney Vehicle: Used to let another person use and take care of your vehicle.
Notary Public Hours:
Monday - Thursday 0800-1600
Friday 0800-1200
The signer MUST appear in front of the notary public or the requestor must present the original Power of Attorney. Please note this office cannot certify a true copy without viewing the original. Also, please ensure your out-of-state documents do not require a state specific notary. Additionally, please be advised they cannot certify true public registered or court documents (i.e. birth certificates, court orders, etc.).
Wills
The Legal Assistance Office can assist in preparing BASIC will documents and elated documents (healthcare directives & durable financial powers of attorney). In order to assist you in preparing your will, you will need to come in to the office and they will provide a will questionnaire to you. Once you turn in the completed will questionnaire, their office will begin preparing your will. The normal turn-around-time for a will is no more than 10 business days. They will contact you upon completion and review of your will to set an appointment for your will execution, which will require your returning to the office. For more information on whether or not their office can be of assistance please contact them.
Divorce
In order for the Legal Office to assist you in your divorce, they require you to attend their mandatory dissolution brief which takes place every Wednesday at 0800 in their office, Building 1514. It is first come first served. No exceptions after 0815. If you do not attend our brief they will not provide you any services that relate to divorce. (paperwork, advice, etc.)
*Note: Both spouses should attend the brief.
IF YOU DO NOT ATTEND OUR BRIEF WE WILL NOT PROVIDE YOU WITH ANY SERVICES THAT RELATE TO DIVORCE (PAPERWORK, ADVICE, ETC.) NO EXCEPTIONS.
To file for divorce, at least one spouse must meet the following residency requirements.
• Lived in the county for three months
• Lived in the state for six months
• If the couple has children, they must live in California.
Uncontested means both spouses agree on all issues pertaining to the divorce:
• Dividing your property and debts • Spousal support • Retirement benefits • Custody of your children • Visitation • Child support.
*NOTE: Our office does not handle contested divorces!
Mediation
After attending the dissolution brief, if you and your spouse have decided to attend mediation, you can make an appointment for mediation at the Legal Office. In order to schedule mediation, you must attend the dissolution brief and subsequently file a petition with the court. Bring all documents concerning your dissolution, including but not limited to: court paperwork, your current Leave and Earning Statement and /or pay stubs, bank account information, credit card information, and vehicle information.
Taxes
The Legal Assistance Office provides income tax preparation and electronic filing services as part of its income tax assistance program. Their preparers have been certified by the IRS for income tax preparation and all returns have multiple levels of review before submission. To make an appointment for tax preparation services, call (760) 830-4TAX(829). If you are in need of assistance for taxes after the regular tax season is over, please come to building 1514 and schedule an appointment with the front desk.

Command Legal Briefs
Pre-deployment Briefs, Will Briefs and Power of Attorney Briefs may be requested by units. Requests should be received at least 2 weeks prior to the requested date. You may call or come in person to their office to schedule a brief.
Source: 29 Palms Legal Assistance Website
Photos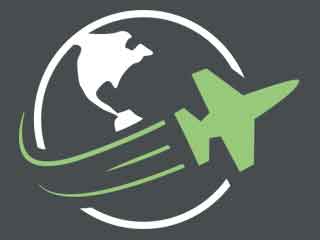 Reviews
There are no reviews yet. Be the first to review Legal Assistance Office at 29 Palms Marine Base!