Naval Hospital (Robert E. Bush)
Hours Info

Primary Care Hours listed. Please use website to verify other clinic hours.
The Robert E. Bush Naval Hospital at 29 Palms, commissioned on July 9, 1993, is a state-of-the-art, 160,000 square-foot facility. The architectural firm who designed the hospital was awarded the Secretary of Defense's "Excellence in Design" award for a medical facility in 1994. Our hospital is fully accredited by the Joint Commission on the Accreditation of Health Care Organizations (JCAHO). Accreditation is a professional recognition of hospitals which strive to provide high-quality health care.
The hospital was recently realigned to be a 12-bed facility with the capacity to expand using swing beds. The hospital has an Emergency Medical Department, four operating rooms, and a seven-bed Desert Beginnings Labor Delivery Recovery and Postpartum (LDRP) Unit, and a Multi-Service Ward (MSW) for inpatient care. Modern full-service pharmacy, laboratory, radiology, preventive medicine departments as well as physical therapy and occupational therapy clinics are also available to beneficiaries.
Medical services available at the hospital include Audiology, Nutrition Clinic, Family Medicine/Internal Medicine, Pediatrics, Immunization Clinic, Obstetrics/Gynecology, General Surgery, Orthopedics, Optometry, and Mental Health Services.
Specialty support and referrals for major inpatient and outpatient care not available locally are often provided by one of the local network hospitals such as, Hi-Desert Medical Center in Joshua Tree, Desert Regional Medical Center in Palm Springs, Loma Linda University Medical Center and Naval Medical Center San Diego.
Medical support in some complex cases may not be readily available. Family members and retirees may be referred to civilian sources of care, using benefits covered under one of the TRICARE programs.
Exceptional Family Member Program (EFMP) is designed to assist service members in providing for the special needs of their exceptional family members before, during and after relocation. Special needs include any special medical, dental, mental health, developmental or education requirement, wheelchair accessibility, adaptive equipment or assistive technology devices, and housing.
The EFMP is open to any active duty family member who meets certain criteria. Enroll according to your military branch affiliation. For Navy beneficiaries please contact the Patient Administration Department (760) 830-2038/2427/2453. For beneficiaries please contact the EFMP Coordinator at the Marine Corp Base Twentynine Palms Village Center (760) 830-7740.
TRICARE Prime patients enrolled at Robert E. Bush Naval Hospital have priority for access to care. For enrollment into TRICARE, contact the hospital Health Benefits Advisor (HBA) at (760) 830-2903. The HBA will provide education and counseling for all TRICARE Beneficiaries on their benefits, how to access care and various other issues related to the Military Health Plan. Additionally, the HBA functions as the Debt Collection Assistance Officer (DCAO) to help beneficiaries solve medical billing questions.
The staff of Robert E. Bush Naval Hospital Twentynine Palms represents the best in Navy Medicine. Our mission is "Ensure Force Health Protection and to deliver quality care and services." Your health care team at the hospital will deliver world-class health care to you and your family. Working diligently the staff will make this, the hospital of choice for health care for you and your family.
For Medical Department colleagues, Naval Hospital Twentynine Palms is challenging and professionally rewarding. Join the team of professionals and be a part of our crew of Superstars. Ask your detailer if you qualify for orders to the Robert E. Bush Naval Hospital.
Source: Hospital Website
Photos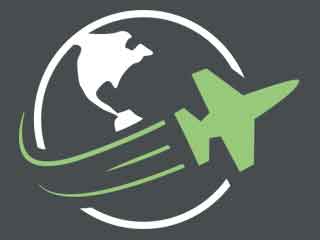 Reviews
There are no reviews yet. Be the first to review Naval Hospital (Robert E. Bush) at 29 Palms Marine Base!