ID Card Section Aberdeen
Aberdeen Proving Ground –

4305 Susquehanna Ave

,

Janet Barr Support Building, Rm 161

,

Aberdeen Proving Ground

,

MD

21005
ID Card Section

Alternate Phone
RAPIDS Appointment Scheduler
Hours Info

Office closed every third Wednesday of every month for training.
The Aberdeen Proving Ground ID Card Section can assist with all your ID, CAC, DEERS, RAPIDS needs.
Identification Card Policy
Sponsor must be present for issuance of ID card to dependents, or you must have a valid Power of Attorney, DD Form 1172-2: ID Card Application signed by the Sponsor.
Required Documents
All required documentation must be original or certified copies, any foreign documents must be translated into english by an official government translator.
Required Documents
Two (2) forms of UNEXPIRED identification, one must have a picture from local, state, or government agency (i.e. drivers license, Passport, Military ID) Birth certificate, Social Security Card.
Required Documents
For issuance of Family member ID Cards, the sponsor must be present to sign the DD Form 1172. If the sponsor is not available, the family member must provide a DD Form 1172 signed by the sponsor and the ID card facility, or a valid POA.
Required Documents
POWER OF ATTORNEY (POA): If you are not accompanied by your sponsor you will need a valid General or Special POA. (Special POA must state ID Card issuance and DEERS Enrollment)
Full Time College Students (Age 21 - 23)
All College students age 21 - 23, must bring a letter from the registrar's office stating that they are enrolled full time in an accredited college, in pursuit of an Associate Degree or higher
MILITARY RETIREES
You required to bring a copy of your DD Form 214 (Copy 4); Reserve/National Guard Retirees must provide Orders/Letter transferring to Retired List and authorizing retired pay.
MILITARY RETIREES Cont.
If you are Medicare eligible you must present Medicare Card. Must have two (2) valid, unexpired forms of identification
100% Service Connected Disable Veteran
100% Service Connected Disable Veteran (Cont) DD Form 214; Must have two (2) valid, unexpired forms of identification.
Cancel/Reschedule Appointment
Customers will need to know their confirmation number to cancel/reschedule appointments. Please keep a copy of your appointment confirmation page. If you are more than 10 min late for your appointment you will have to be rescheduled for another day.
100% Service Connected Disable Veteran (DAV)
100% Service Connected Disable Veteran (DAV) Letter from Department of Veteran Affairs showing member as an honorably discharged veteran rated as 100% service connected, authorizing commissary store and exchange privileges.
Source: RAPIDS
Photos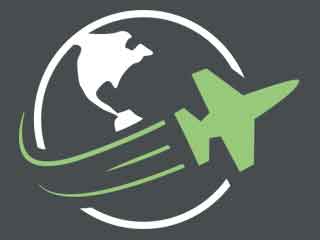 Reviews
There are no reviews yet. Be the first to review ID Card Section Aberdeen at Aberdeen Proving Ground!