ID Card Phone

ID Card/DEERS Customer Support
RAPIDS Appointment Scheduler

USAFA Website
Hours Info

Closed Federal Holidays
ID Card Section at the Air Force Academy is located at the 10 FSS/FSMC office on eagle drive.
WE WILL BE CLOSED THE FOLLOWING DAYS:
We will be closed 23 March 2018 for a base down day. We are also closed 25 and 28 May for a Family Day and Memorial Day.
HELLO AND WELCOME.
Thank you for choosing the United States Air Force Academy for your DEERS/ID Card needs. In the event you have any questions or concerns, please feel free to contact our office, (719) 333-8766. Please read the following info prior to making an appointment
ONLINE APPOINTMENTS HAVE PRIORITY:
Appointments are in 30 minute blocks. Please arrive 15 minutes prior to your appointment time.If A Snow Delay occurs, appointments earlier than the reporting time will be cancelled.
APPOINTMENT INSTRUCTIONS:
A scheduled appointment takes approximately 20-30 minutes per session. Each member that requires an ID card must have their own 30 minute appointment slot.
SAME DAY APPOINTMENTS
A limited number of same day appointments are available daily starting at 0730. They are on a first come, first serve basis. Once filled, same day service will be closed for that day.
IDENTIFICATION INSTRUCTIONS:
Dependents age 18 and older must have two forms of ID. One must be a valid state or federal government issued picture ID. See USAFA Support website for acceptable forms of ID: http://usafasupport.com/mps-acceptable-documents.html
ISSUANCE OF NEW ID CARD:
ID cards can be issued within 30 days of the expiration date. The sponsor must be present, have a pre-filled DD1172-2 w/ digital CAC signature or have a Power of Attorney.
STUDENT 21+ ENROLLED IN COLLEGE
In addition to the two forms of ID required for a dependent ID card a full-time college student over 21 but younger than 23 will require a letter from the school on letterhead stating mbr is a full time student w/an estimated graduation/completion date.
LOST/STOLEN ID CARDS:
CACs: Must fill out a lost CAC form from Security Forces and have 2 valid forms of ID. Dependents: If over 18, must have TWO forms of unexpired identification. The sponsor MUST be present at time of issue. Lost ID card form not required for dependent IDs
POWER OF ATTORNEY (POA):
If your military sponsor is unable to accompany you a valid General or Special Power of Attorney will allow you to conduct DEERS business on your sponsor's behalf.
JUST GOT MARRIED? INITIAL ENROLLMENT OF SPOUSE:
The sponsor must be present to enroll a dependent in DEERS. The following forms of ID are required: A valid state or federal government photo ID, original/certified copy of marriage certificate, Social Security Card, and Birth Certificate.
Verification of Social Security Number Memo from SSA Office with Social Security Number printed. If dual military, spouse MUST be enrolled and listed under both military personnel.
If your spouse is a foreign national, you must have the original marriage certificate, valid passport, and birth certificate. All documents need to be certified and translated into English.
NAME CHANGE FOR SPOUSES:
According to Defense Human Resource Activity (DHRA), the name may only be changed if the spouse provides at least one identity source document listed on the OMB I-9 form such as a Social Security Card or valid Driver's License reflecting the name change.
ADDING NEWBORN/CHILDREN TO DEERS:
Sponsor must have the following documents for the child: Original Birth Certificate/Certificate of Live Birth authenticated by attending physician and social security card (if available). If a stepchild is being added, the marriage license is also needed.
CHILDREN BORN OUT OF WEDLOCK:
Female Sponsors: Child's Birth Certificate and Social Security Number. Male sponsors: Court order establishing paternity or State Voluntary Acknowledgement of Paternity Form, Child's Birth Certificate, SSN & legal documents showing adjudicated paternity.
ENROLLING DEPENDENT WARD:
You will need to provide a DFAS letter of approval, Court Document placing the child in the member's household for at least 12 months, Birth Certificate & Social Security card. Please note that all documents must be translated into English and certified.
PARENT ENROLLMENT:
Pick up a Dependency Determination Application from Customer Support and apply for an approval through DFAS. Provide the letter of approval at time of enrollment, Service Members Birth Certificate, valid Photo ID of your parent, and Social Security Card.
PARENT-IN-LAW ENROLLMENT:
Enrollment process & documents are the same as the Parent Enrollment listed above but instead of Sponsor's Birth Certificate you will need SPOUSE'S Birth Certificate & Marriage Certificate. Note all documents must be translated into English & certified.
CIVILIAN EMPLOYEES:
If this will be your first CAC issued with a new position, you will need to provide your 1172-2 at the time of issuance along with 2 valid forms of unexpired identification.
CONTRACT EMPLOYEES:
Record must be updated in CVS by trusted agent and flow to DEERS. At time of issuance 2 valid forms of unexpired identification is required.
TRICARE Young Adult Program (up to 26 years old):
Dependents that are between 21-26 (21-23 that are not full-time students) can be enrolled in the TRICARE Young Adult Program. Once the sponsor has enrolled the member in TRICARE an ID card can be issued granting base access for medical care only.
The dependent will be required to bring two valid forms of ID. NOTE: This type of ID only grants the dependent access to the military treatment facility. No MWR/Exchange/Commissary benefits are authorized.
Source: RAPIDS Website
Photos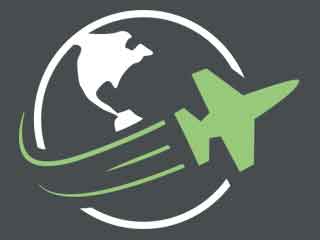 Reviews
There are no reviews yet. Be the first to review ID Card Section at Air Force Academy!