Traffic Management Office (TMO)
Move Website

Andrews TMO Link
PAX Org Email

HHG Org Email
Hours Info

Closed Mon–Weds & Friday between 1200–1300.
The Andrews Traffic Management Office (TMO) at Andrews AFB is located on Perimeter Road in the Jones Building, the first tall building you see after passing through the main gate. TMO can assist you with inbound and outbound household goods (HHG) and all aspects of your military move including passenger travel (PAX).
To help facilitate your move your first step is create a DPS account by going to www.move.mil.
Photos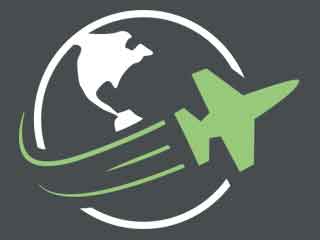 Reviews
I rate them at a ZERO. This office is entirely unresponsive to phone calls and emails. Literally, they do not answer the phone, nor emails. How am I supposed to have my household goods shipped? I am literally stuck with this miserable customer service. A concerned LtCol

posted about 1 year ago

I concur with westbdeb. I've been trying to reach them for the past week about a partial PPM but could not get a hold of anyone. I understand walk-ins are priority, but at least have someone dedicated to email and phone response as a primary tasking, since everyone is a valued customer - not just walk-ins. Not everyone has the luxury of driving 45+min out, especially in the NCR, in hopes of getting some answers that could have been taken care of over the phone.

posted about 1 year ago

Same issues as crazylarryrfc had 2 years ago. Outbound HHG never answers their phone and the voice mail is full so I can't leave a message. I also emailed them with questions and received a response 6 hours later (1 minute before end of duty day) and haven't heard back after my reply. THEY ARE HORRIBLE AND YOU SHOULD USE A DIFFERENT TMO.

posted over 1 year ago

Once PCS orders were issued, JBA TMO worked fast (within a week!) to connect me to a moving service provider who did a great job at coordinating our move. Best service is gained through walk-in. Clearly your mileage may vary, but if you do your homework, pre-complete the paperwork in DPS and are organized- it should be a smooth transition.

posted over 1 year ago

I recommend the TMO office developing a more responsive phone and email service. They say in their voicemail and in the org box's reply message that their priority is on walk-ins. However, much of their customer base is not physically at Andrews. In order to be more courteous and aware of their customer demographic, creating the ability to set up telephone appointment, conduct an online chat, or a responsive email service would vastly improve the quality of service.

posted almost 2 years ago

I retired from the Pentagon and used this office to conduct my move. I was a walk-in without an appointment and the young airman that assisted me was extremely helpful. She got me taken care of in less than 30 min with all of the paperwork.

posted over 2 years ago

I rate them at zero. The Outbound Goods number never answers and the mailbox is full, so you cant leave a message. I'm all the way down in Quantico and they are my servicing office. How the heck am I supposed to schedule an appointment, besides drive 45 minutes all the way to Andrews.

posted over 3 years ago