Airman & Family Readiness Center
Barksdale AFB –

801 Kenney Ave

,

Bldg 1400

,

Barksdale AFB

,

LA

71110
Airman & Family Readiness Center Phone
Airman & Family Readiness Center Website
Airman & Family Readiness Center Email
The Airman & Family Readiness Center at Barksdale AFB provides Airman and their family members support services that enhance mission readiness, resiliency and the well-being of the Air Force Community. To accomplish their mission, the A&FRC offers a variety of educational programs and services open to all military personnel (active duty, reservists, guardsmen and DoD civilians) and their families. Their core activities are: crisis assistance for immediate short-term support, identification of trends and issues affecting quality of life, leadership consultations and readiness in all aspects of life.
The Airman & Family Readiness Center offers a set of Core Programs that include Air Force Aid, Air Force Wounded Warrior, Casualty/Survivor Benefits, Discovery Resource Center, Exceptional Family Member Program, Military Child Education, Personal and Family Readiness, Financial Readiness, Relocation Assistance, Spouse Employment, Transition Assistance, Volunteer Assistance and many more.
The center is staffed with a Military and Family Life Counselor (MFLC) who provides short-term solution-based counseling to service members and their families. They offer non-medical counseling in the following areas: anger management communication, relationship issues, conflict resolution, parenting, decision making skills, deployment stress, coping skills, home sickness, relocation adjustment, reintegration, separation, building resiliency and grief/loss. Services are private excepting duty-to-warn situations.
The center is staffed with a VA Benefits Consultant who provides one-on-one assistance about VA benefits, eligibility requirements, application process and how to navigate through ebenefits and va.gov. As a service member, there are a vast amount of VA Benefits you have earned for service to our great nation and it is important you are familiar with all of them, to include a clear understanding of how to obtain and utilize each and every one of them. It is also important that you know how to navigate your ebenefits account and va.gov in order to apply for and manage your benefits.
Source: Barksdale Life Website
Photos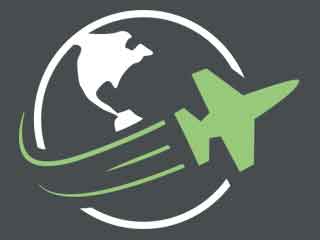 Reviews
The airman and family readiness should be the first stop to a new airman whether married or single! Transitioning from base to base is a breeze with their assistance.

posted over 6 years ago