Hours Info

See description section for detailed hours information.
The Barksdale Club is a membership club located just inside Barksdale's north gate. The Barksdale Club Complex operates a number of food service, lounge and catering locations, including the Barksdale Club Lunch Buffet, Hangar 2 Lounge, Pelican's poolside snack bar, The Source flight line grill and the BUFF Event Center featuring Area 52.
The Barksdale Club serves a lunch buffet Tuesday through Friday that is open to all. Lunch features a hot buffet, soup, bread, dessert and salad bar. For those with a lighter appetite, the Market Fresh Salad Bar offers up to 128 "Chef Selected" salad items from spring-green lettuce, fresh spinach, seasonal fruits, garden fresh vegetables, assorted grains, to selective cuts of meats!
The Club also offers world class catering. Parties, receptions, luncheons, squadron social hours, meetings or dinners are the Club's specialty. Make memories that will last a lifetime, by allowing the Club to give your event that professional touch. The Club personalizes dining and decorating options to suit your specific taste and budget.
Lunch Buffet: Tuesday - Friday 1100-1300
Office: Tuesday - Friday 0800-1400
Catering: Tuesday - Friday 0800-1400 (appointments recommended)
Hangar II Lounge: Wednesday - Thursday 1630-2000 & Friday 1630-2200
Lunch: Monday–Friday, 1100–1300
Saturday & Sunday, 1030–1300
Dinner: Monday–Friday, 1600–1900
Saturday & Sunday, 1630–1900
Office: Tuesday–Friday, 0800–1600
Catering: Tuesday–Thursday, 0900–1400 (appointment preferred), Friday, 0900–1400 (by appointment only)
Hangar II Lounge: Tuesday–Thursday, 1600–2000 Friday, 1600–2200
Source: Barksdale Life Website
Photos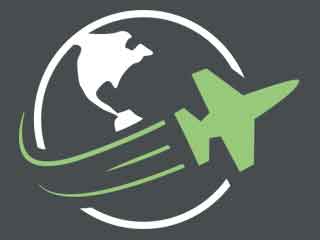 Reviews
They could have a bit more of a selection but the food is delicious and the atmosphere is great! Food is worth the price of $10

posted over 4 years ago