Red River Dining Facility (DFAC)
Barksdale AFB –

331 Curtis Road

,

Bldg 4631

,

Barksdale AFB

,

LA

71110
Red River DFAC Website

Facebook Page
Hours Info

See Information Section for Meal Hours
Hours:
Monday – Friday; Breakfast: 0600–0900 / Lunch: 1030–1330 / Dinner: 1630–1830 / Midnight: 1030–1230.
Weekends/Holidays Breakfast: 0630–0900 / Lunch 1030–1330 / Dinner 1630–1830 / Midnight 1030–2400
Simply to Go: Available Daily: 0900–1030 & 1330–1630
Red River Dining Facility (DFAC) at Barksdale AFB provides a smart, new, innovative approach to food service. The DFAC's customer-focused philosophy is evidenced by a broad range of dining options for the Airmen. The facility is available not only to meal card holders, but to everyone with base access.
Main Line:
Guests can choose from a couple of different entrees, starches and vegetables. This selection varies daily. Main line preparation is all about freshness - they use all hand-cut fresh or frozen vegetables, no canned products. In addition, unsold food is never repurposed, only the freshest food is served every day.
Soup and Salad Bar is available daily. It not only features of dozens of fresh salad ingredients but a soup and homemade chili bar.
UFoods Grill:
UFoods is a burger bar that offers some healthy options. Guests can choose from beef, turkey, bison or veggie burgers, served on whole wheat buns with garden fresh fixings and baked, not fried, fries. While the facility doesn't drown the burgers in sauces, they offer a signature house chipotle mayonnaise that is a crowd favorite. Ufoods also serves healthy, all natural fruit smoothies made with fresh fruit and yogurt.
Pizza Station that serves traditional pizza daily. It also serves pizzettis and panini's.
Deli Bar offers guests freshly made sandwiches and panini's every day. The deli also offers a daily special.
Global Station completes the line up with an alternating, international menu. In the early week, Mongolian Barbecue is offered where guests select their own ingredients and have them stir fried to order. The Burrito Bar serves made to order burritos at the end of the week. A Marinara Bar is factored in on alternating weeks and features made-to-order pasta meals with an selection of fresh ingredients and sauces, like marinara, meat sauce, alfredo sauce or a pesto alfredo, all cooked to the guest's order.
In addition to all this selection and fresh, excellent food quality, the price is kept down in the tradition of food service operations.
Source: Barksdale Life AFB
Photos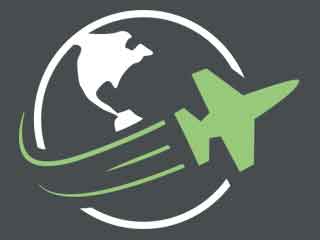 Reviews
Food is good. Just have one complaint: Food is usually lukewarm are cold. Need an accessible Microwave or food servers need to keep food warmer.

posted over 6 years ago