Beale AFB FSS Website

Beale AFB Veterinary Treatment Facility Facebook
Hours Info

Closed daily 1200-1300
The Veterinary Treatment Facility at Beale AFB offers the following services:
Minor Medical
AVID ISO Microchip
Health Certificates
FAVN-OIE Test for Overseas Travel
Frontline+ for Dogs & Cats
Heartgard+ for Dogs
Various retail products
Limited in-house laboratory
Full send-out laboratory
Canine
Leptovirus
DA2PP (Distemper, Adenovirus Type 2, Parainfluenza, Parvovirus)
Bordatella (Kennel Cough)
Rabies Heartworm Testing
Feline
FVRCP (feline distemper)
Rabies
Surgeries
Spays, neuters, and dental surgeries have limited availability. Please call during duty hours to inquire about these services.
Emergency Facilities
Our clinic focuses on preventative medicine, but we are not able to provide emergency care, extended treatment, or walk-in services. If your pet needs care outside of our office hours, please see the list of emergency facilities below:
Northpointe Veterinary Hospital
www.npvethospital.com
Loomis Basin Veterinary Hospital
www.loomisbasinvet.com
Atlantic Street Veterinary Hospital
www.erpetdoctor.com
Make an Appointment
Patients are seen by appointment only. No walk-ins will be accepted. Health Certificate appointments must be made in advance (health certificates must be completed within 10 days of arrival of destination for any flight).
Eligibility
Patrons of Beale's Veterinary Services must be enrolled in the DEERS program and must be entitled to full services at the medical clinic. 100% disabled veterans that have the print "DVRPRM" in the status box on their ID Cards are eligible for services.
Source: Beale FSS Website
Photos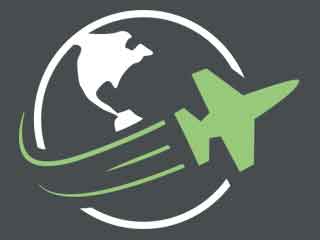 Reviews
There are no reviews yet. Be the first to review Veterinary Treatment Facility at Beale AFB!