The 11th Medical Squadron at Bolling AFB (JBAB) work across the National Capital Region (NCR) at Joint Base Anacostia Bolling, DC., Malcolm Grow Medical Center, Md., Fort Meade, Md., and the Pentagon with seven versatile Flights that include: The Aerospace/Operational Medicine Flight, Medical Operations Flight, Mental Health Flight, Business Operations and Beneficiary Services Flight, Medical Logistics and Readiness Flight, Diagnostics and Therapeutics Flight, Dental Operations Flight, Pentagon Dental Clinic and Pentagon Medical Operations Clinic. A small contingent is also located at the Fort Meade Dental Clinic. In total, they provide Trusted Care and support medical readiness with 220 Active Duty and 51 civilian employees.
The 11th Medical Squadron delivers preventive, acute and chronic medical and dental care to 455,000 Tri-Service beneficiaries assigned to the National Capital Region and supports 184 geographically separated units. Services supported included Family Health/Primary Care, Dental, Physical therapy, Pediatrics, Lab, Radiology, Pharmacy, Aerospace Medicine, Public Health, and Mental Health. Additionally, the Medical Squadron Airmen have a very unique opportunity to support events and programs in the nation's capital, to include medical support for Presidential Inaugurations, Congressional visits, Foreign Surgeon General visits, USO visits, Air Force Tattoos, and foreign dignitary visits. Furthermore, the medics teach Self Aid and Buddy Care techniques to Active Duty members in the NCR.
The 11th Medical Squadron maintains the capability to deploy teams throughout the continental United States and worldwide in response to a full spectrum of contingencies at a moment's notice.\
***Emergency services are not available at the 11th MDS. If you have an emergency, please dial 911 or go to Fort Belvoir, Walter Reed, or Andrews ER.
Photos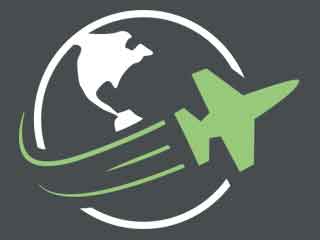 Reviews
Trying to reach someone at the clinic to set up an appointment for my 3 yr old's immunizations since yesterday. Left voicemail, no call back. All lines I called rang unanswered. Very disappointed as the service we received in Hawaii was stellar! Guess we'll have to walk in (I've always tried to avoid doing this out of courtesy knowing the clinics are typically quite busy) & hope that their in-person service is better. I will leave a follow up review once we make our visit today.

posted over 3 years ago