Joint Legal Assistance Office-USMC
Pendleton Website

Camp Pendleton MCCS Website
Hours Info

Walk-ins Tue & Thu: 0730, Wednesday 1300
Within the Office of the Staff Judge Advocate, the Joint Legal Assistance Office is tasked with providing free attorney and paralegal assistance to uniformed service members, their family members and dependents, retirees and other eligible clients regarding personal legal matters. Family members or dependents are those persons identified in the sponsors service record and/or who possess a valid United States Uniformed Services Identification and Privilege Card. Legal Assistance attorneys are available to assist clients with step-parent adoption, child support, consumer problems, contracts, debt and credit problems, immigration advice, wills, living wills, name changes, marital separation agreements, spousal support, and Notaries.
Walk-In Hours
First come first served and only a certain number are seen depending on attorney availability: Tuesday and Thursday 0730, and Wednesday at 1300.
Dissolution classes begin at 0730 on Tuesday and Thursday. There is no dissolution class during Wed walk-ins NOTE: Bring all documentation relating to your case with you to your walk-in session. If you do not have the necessary documents on hand, an attorney may not be able to assist you. CHILDREN ARE NOT ALLOWED IN THE DISSOLUTION BRIEF.
Matters handled during Walk-in Hours
Consumer Law Issues (credit card debt, identity theft, car loans, foreclosures, car contracts, etc.)
Contract Disputes
Landlord/Tenant Disputes
Review of Contracts (e.g., to purchase a car)
Non-Support Issues
Family Law Issues
Wills
Adoptions
Name Changes
Services Not Provided by Legal Assistance
Living Trusts
BCNR Petitions
Conservatorships
Traffic Violations
Criminal Matters
NJP Counseling
Fitness Report Rebuttals
DUI Counseling
Claims Against the Government
Citizenship & Immigration Hours
Attention: Before you start the Citizenship process you must attend the brief on Wednesday afternoon. There is no immigration brief, only walk-ins.
Immigration Walk-ins: Wednesday at 0800-1000
Citizenship Paperwork Turn-In: Mon &Tue: 0900-1100 and 1300-1530
Citizenship brief: (Every 2nd and 4th) Wednesday at 1400
Doors open at 0730, FIRST COME FIRST SERVED.
Powers of Attorney and Wills
Wills and POA Brief: Mon, Wed, Fri at 0900
Will Executions: Mon, Wed, Fri at 0730
Source Pendleton Page
Photos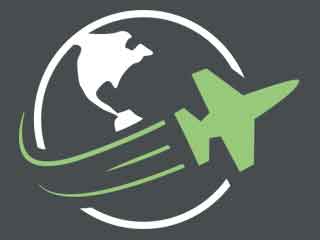 Reviews
There are no reviews yet. Be the first to review Joint Legal Assistance Office-USMC at Camp Pendleton!