Stepp Stables
Camp Pendleton –

Vandegrift Blvd

,

Bldg 15061

,

Camp Pendleton

,

CA

92058
Stepp Stables Phone

After Hour Emergencies Phone
The Stepp Stables at Camp Pendleton are open to the public for boarding and lessons.
Boasting some of the best trail riding in San Diego, the Camp Pendleton Stepp Stables offers boarding, training and lessons. A friendly staff and trainers/instructors provide guidance for all levels of horsemanship at a competitive price.
One hour lessons for ages 7 years and up in a variety of disciplines.
Private lessons available for ages 3-6.
One hour trail rides for ages 7 years and up.
Instructors provide beginning to advanced training for horses to boarders.
Training must be paid in advance.
All lessons and trail rides are limited availability and by appointment only.
Facilities
Three arenas
Three round pens
Miles of scenic trail riding
Pasture boarding
Wash racks
Turn outs
Pens
24′ x 24′ Mare Motels
Individual tack room included
Automatic fly spray system
Automatic water
Boarding
Private boarding is available for Active Duty, their family members, Retirees, DoD, DoN, GSA employees and civilians. Stepp Stables has 101 private stalls that are 24' x 24' mare motel style pipe stalls and a lot pasture. A wide range of affordable boarding services are offered to fit your horse care needs. Layover box stall boarding is also available. Boarding available for mares and geldings only. Stallions may not be boarded at any time.
Amenties
• Three large groomed arenas with lights
• Three round pens
• Trails
• Hot walker
• Trailer parking for an additional fee
• Automatic fly spray system
Monthly Boarding Rates
(Military / Civilian)
Owner Feeds Horse$220 / $240
Barn Feeds Horse Once Per Day$280 / $300
Barn Feeds Horse Twice Per Day$340 / $360
Lot Pen Pasture$265 / $285
Stall Cleaning 7 Days Per Week$90
Supplements (Owner Supplied & Fed Daily by Barn)$20
Feed Choices Alfalfa & Bermuda. Orchard available for an additional fee.
Additional services offered. Pricing available upon request.
Group and Private Lessons
(Adults and children ages 7 and up)
Lessons in multiple disciplines and skill levels are taught by qualified instructors. Students learn all aspects of horsemanship in group or private lessons. These lessons are one hour in length and include saddling and cool down time. School horses are available for riders who do not own their own horse.
Teeny and Tiny Tot Lessons
(Teeny – ages 3-4; Tiny – ages 5-6)
A fun private lesson that is a great first step for any eager young rider. This class teaches the foundations of good horsemanship geared toward a young audience. Instruction may vary with age and skill of the rider, but will include grooming, saddling, balance and the beginnings of basic controls of the horse.
Teeny Tots – 15 minute lesson (ride only) | Tiny Tots – 30 minute lesson
Lesson Rates
One Hour Group Lesson $35/rider military | $40/rider civilian
Note: Three or more/or scheduled time
One Hour Semi-Private Lesson $50/rider military | $55/rider civilian
Therapeutic Lesson $50 military | $55 civilian
15 min Teeny Tot Lesson (Ages 3-4) $10 military | $15 civilian
Half Hour Tiny Tot Lesson (Ages 5-6) $20 military | $25/rider civilian
Trails
(Adults and children 7 and up)
Take a ride through the scenic hills of Camp Pendleton and learn to apply basic horsemanship skills to trail challenges. All trails are one hour in length. Novice group and private trails are offered for a relaxing ride that is perfect for the beginner, intermediate or advanced rider.
Trail Pricing
One Hour Group Trail $45 military | $50 civilian
NOTE: Five or more or instructor scheduled times
Private Trail $55 military | $60 civilian
Pony Parties $65 military/per horse | $75 civilian/per horse
(Add a painted pony to your party for $25)
Boy Scouts/Specialty Youth Organizations $30/per child
Please call or email the Stepp Stables office for more details.
Source: Stables Website
Photos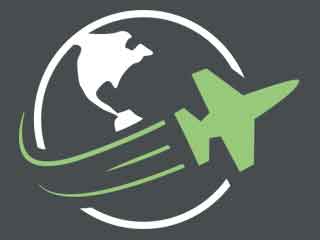 Reviews
There are no reviews yet. Be the first to review Stepp Stables at Camp Pendleton!