Fitness Center
Cannon AFB –

400 Air Commando Way

,

Cannon AFB

,

NM

88103
Hours Info

The Gym is Open 24/7 with CAC card.
The Cannon AFB Fitness & Sport Center Offers:
Fitness Classes
Cardio Cycling
WERQ
Zumba
Z-Step
Combat Fit
Total Muscle Conditioning
Yoga
Facilities & Equipment
Selectorized Equipment Room
Contains state-of-the-art non-plated weight machines.

Free-Weight Room
Consists of multiple plate loaded based equipment, cross over machine, flat, incline and decline benches.

Basketball Court
The basketball court at the Fitness Center consists of three open play courts, one Varsity/ Intramural court, and two volleyball courts

Racquetball/Wallyball Court
There are two racquetball courts available for patron use. One court is a dedicated challenge court, whereas the second court is an interchangeable racquetball and wallyball court. All equipment for racquetball may be checked out at the front desk.

Family Room
This is a family friendly workout environment for parents to exercise while their children play in a safe environment. This room consists of cardio and strength equipment. Overall, this room has every workout essential mom or dad may need. Read more.

Locker Rooms/Saunas
The Fitness Center provides DAILY USE ONLY lockers. Both locker rooms are equipped with saunas. Locks may be checked out at the Fitness Center front desk.

Multipurpose Room
This room is spacious for an array of activities. The Multipurpose Room comes equipped with stability balls, light weights, jump ropes, resistance bands, and TRX mounts. Also, there are televisions and a DVD player provided for customers who wish to use their own exercise media. Toe bars are also located in this room.

Cardio Room
The cardio room consists of an extensive collection of cardio based equipment to include cross-trainers, treadmills, bikes, rock climbing wall and a Jacob's ladder. Patrons may tune in to one of twelve HD televisions on selected machines.

Combat Fit Pad
The Combat Fit Pad is designed with the principal strength and conditioning program for many police academies and tactical operations teams, military special operations units, champion martial artists, and hundreds of other elite and professional athletes worldwide. The Combat Fit Pad program delivers a fitness that is, by design, broad, general, and inclusive--not specializing in any one specialty.

TRX
TRX is suspension training bodyweight exercises that develop strength, balance, flexibility and core stability simultaneously

Softball Fields
The softball field consists of two, natural grass fields with home and away bleachers.

Track and Field
The track and field offers a state of the art turf field, perfect for flag football, soccer, and PT training. Weighted sleds are also available for patron use on the field. It surrounded by a six lane track.
Source: CannonForce
Photos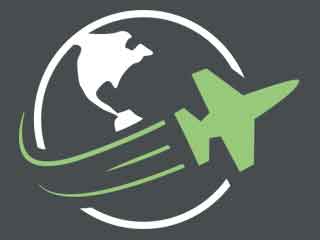 Reviews
Large facility. The best part is the very nice. athletic field. Inside is dirty.

posted about 6 years ago