Outdoor Recreation Phone

DZ Aquatic Center Phone

Trap & Skeet Range Manager Phone
Outdoor Recreation Website
Hours Info

Closes at Noon on safety days. Closed on down days and holidays.
The Outdoor Recreation office on Cannon AFB includes the DZ aquatic center, skeet and trap range, an RV parking lot and an active outdoor adventure program. Training and trips are planned for such things as camping, hiking, sightseeing, skiing and mountain biking.
Equipment checkout is located at 106 W Street. Open weekdays, ODR provides low cost rentals for camping and sports equipment to base personnel. Among the items available are new inflatable bouncy toys that can be rented for birthday parties or special events, coolers, lanterns, camp stoves, sleeping bags, tents, canopies, tables, chairs, pop-up campers, fishing boats, canoes, trailers and snow skis, boots, bibs, poles and carriers for cars, volleyballs, horseshoes, badminton, croquet sets, etc. Some of the most popular items are the recently purchased ski boats and family pontoon boat adding to the fleet of bass boats.
Outdoor Recreation has outdoor adventures for every season--summer, spring, fall and winter. Don't miss skiing and snowboarding on some of New Mexico's best snow capped mountains, go for a horseback ride and enjoy the scenery of the Lincoln National Forest or enjoy a glass of wine and learn the history of wine making. The staff at Outdoor Recreation plans a variety of trips, so you are sure to find an adventure that's right for you. Contact Outdoor Recreation to find out what places they will explore next.
The trap and skeet range is located south of the flight line on Raptor Road, building 2318. The range is open Sunday from noon until dark. The range enforces a strict 2-hour rule; if no shooters arrive within the first two hours of opening, the range will close.
A number of boats are available for rental at Outdoor Recreation including John boats, ski boats, pontoon boats, and fishing boats. Also available are canoes and kayaks. Water tubes, boards, water skis and life jackets can be rented as well.
An uncovered RV storage is available for rent. The RV storage is located just behind the Outdoor Recreation building.
The DZ Aquatic Center offers open swim, swim lessons, pool parties, aqua Zumba, and lap swim.
Source: Cannon Force Website
Photos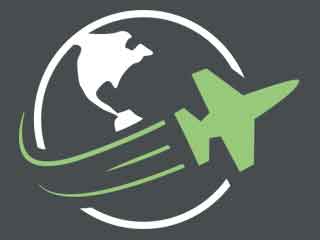 Reviews
There are no reviews yet. Be the first to review Outdoor Recreation at Cannon AFB!