ID & CAC Section - 315 FSS FSMPS (USAFR)
Hours Info

Closed for lunch 1100-1200. This location is walk-in only.
The ID/CAC/DEERS office at JB Charleston handles your Reserve DEERS/ID card needs.
The RAPIDS appointment scheduler is the go-to internet site for all Charleston area CAC/ID/DEERS service including two sites on the Air Force Base, and three sites on the Weapons Station. The web site also contains directions if needed. If you're using the RAPIDS link on the App please paste it into your web browser.
Customers are highly encouraged to take advantage of this web-based tool. Appointments take priority over walk-ins, meaning significantly less wait time!
REQUIRED DOCUMENTS FOR CAC/ID CARDS:
Applies to all customers 21 years of age and older; must have TWO (unexpired) forms of identification to get a new CAC/ID Card. Primary ID must be a state or government issued photo ID. Secondary ID may be a Passport/Social Security Card/Birth Certificate
Source: RAPIDS
Photos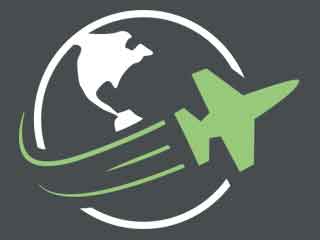 Reviews
These hours are incorrect. It opens at 9AM. Also, no one answers the phone number, it goes to voicemail. If you leave a meaaage asking for a call back, it never happens. The answering machine should have a contemporary message about hours and closure for holiday/ government closure.

posted over 4 years ago

Wow! i read comments from two years ago! which stated the same problem I had today so obviously there is no one there who cares to fix this! Go to the Rapids website where it says you can make an appointment, Click on "make an appointment" it sends you right back to where you started- the listing of ID card sites, you enter the state, city, etc, There is a calendar there but nothing to click on and NO WAY TO MAKE AN APPOINTMENT on the Rapids website! I'll try to just walk in. wish me luck!

posted over 4 years ago

Good customer service would have provided a recording letting people know that you would be closed. It would have been nice to have heard a recording that you were closed. It could have saved my husband time and gas, my time off work and a wasted lunch hour. If you are going to be closed let us know with a recording please because most of us do call in advance. Also, there are two-time schedules out there at different times which one is valid.

posted almost 5 years ago

rapid-appointments.dmdc.osd.mil remains flawed. Using either phone or computer presents a WARNING web page saying the site is non secure and recommends not proceeding. This portal is the primary method for ID card appointments for Joint Base Charleston, and given the year old comments to the same effect the leadership of FSMPS (USAFR) should be fired.

posted about 5 years ago

Unable to secure an appointment for a dependent ID card using the rapids appointment website that ID card office keep directing me back to. Website displays the following: THIS CONNECTION IS NOT PRIVATE, THIS WEBSITE MAY BE IMPERSONATING " RAPIDS-APPOINTMENTS.DMDC.OSD.MIL" TO STEAL YOUR PERSONAL OR FINANCIAL INFORMATION. YOU SHOULD GO BACK TO THE PREVIOUS PAGE. Website certificate is not valid. Can't even call to make an appointment. MUST use website that doesn't work.

posted about 5 years ago

RAPID does not let you thru. Need security entry. Will walk at 9am today. Will talk to them about it.

posted over 5 years ago

The lady I called told me the only way I could make an appointment was online even though I called last week and was told to call back this week for a July appointment. I went to the web site and it was not available. Highly frustrating!

posted almost 6 years ago

The Rapids Appointment Website does not allow you to make an appointment. When you select the button "Make An Appointment", this sends you back to the "find a location" webpage. It is a never ending doloop! Why have the directions say you must make an appointment and then make us deal with this. You need to test the webpage on a regular basis fro a non .mil computer.

posted about 6 years ago

They will screw you around and lose your paperwork. Prepare to wait months for them to do their job.

posted over 6 years ago