ID Card Office -628 FSS/FSMPS (USAF)
JB Charleston Military Personnel Flight Website

RAPIDS Appointment Scheduler
Hours Info

Closed Holidays & Family Days
The ID Card Office at Joint Base Charleston handles all your DEERS/ID card needs. If you have any questions please call our front desk number at DSN 673-4521/Comm 843-963-4521 from the hours of 0900-1530.
TIPS FOR A SUCESSFUL VISIT
Bring ALL required documents. Full-Time student enrollments MUST have with them the letter from the school registrar office stating they are a full time student, NO EXCEPTIONS. Make sure all documents are in English.
CAC PIN Resets
CAC Pin Reset is handled on a walk-in basis only. No appointments are needed for CAC Pin Resets. Blocked out or locked out you will need to unlock your CAC card. Please have a 6-8 digit PIN number (You Choose) ready when you come in.
REQUIRED DOCUMENTS for ID Cards
All customers who are age 21 and older must have TWO (unexpired) forms of ID to get a new ID card made. One of them must be a state or government issued photo ID. This applies to all customers. (Passport/Driver Lisc/Social Security Card are some examples)
POWER OF ATTORNEY
If your Military Sponsor is unable to accompany you to your visit, a valid "General" or "Special" Power of Attorney will allow you to conduct business on your sponsor's behalf. You may also provide a signed & verified DD Form 1172.
LOST/STOLEN ID CARDS (ANYONE WITH A CAC CARD)
A counseling statement is required and must be signed by your trusted agent, unit First Shirt,and/or Commander in addition to the statement, we will need two valid forms of identification(Drivers License, Passport, Social Security Card, Voter's Registrati
LOST/STOLEN CARDS for Civ/Dependents
Dependents: Must have at least one federal or state issued photo I.D., sponsor must be present and or a Special or General Power of Attorney. Civilians/Contractors: Must have two forms of ID
ADDING A SPOUSE TO DEERS
When adding a spouse to DEERS, the sponsor needs to bring the following documents for their spouse: -Marriage Certificate, Birth Certificate, social security card, & a photo I.D. All documents must be originals or certified copies. Please note that if you
ADDING A SPOUSE TO DEERS CONT..
If your spouse is a foreign national- original marriage certificate, valid passport, birth certificate needs to be certified translated into English.
DEPENDENT I.D. CARDS
For dependent ID cards, the sponsor must be present to sign the DD Form 1172. If not available, the dependent must have a previously signed 1172 (within 90 days of signature) signed by their sponsor.
CHILDREN OVER 21 AND FULL TIME STUDENT STATUS
All full-time College students MUST bring a letter from their school registar's office stating that they are enrolled full time at an accredited college. The letter MUST have the estimated graduation date (Day/Month/Year).
ADDING A CHILD TO DEERS
When adding a child to DEERS, the sponsor must have the following documents for the child: birth certificate & social security card. If a stepchild is being added, the marriage certificate is also needed.
CHILDREN BORN OUT OF WEDLOCK
Female Sponsors: Birth Certificate and social security card; Male sponsors: Court order establishing paternity or a State VAP (Voluntary Acknowledgement of Paternity) Form, Birth Certificate, SSN Card.
PARENT ENROLLMENT
You will need to provide a DFAS letter of approval, Service Members Birth Certificate & a valid Photo ID. A photo ID of the parent will need to be provided as well as the SSN.
PARENT ENROLLMENT CONT..
Secondary Dependent Parent in Law You will need to provide a DFAS letter of approval, Service Members SPOUSES Birth Certificate, Social Security Card & a valid Photo ID.
ENROLLING DEPENDENT WARD
You will need to provide a DFAS letter of approval, Court Document placing the child in the members household, Birth Certificate and Social Security card. Please note that all documents must be translated into English and certified.
CIVILIANS DEPLOYING OVERSEAS/EMERGENCY ESSENTIAL
Bring in two forms of ID-current, issued by state, federal or local government; Completed DD Form 2365 properly filled out or they may be rejected and the Letter of Authorization.
WALK-IN CUSTOMERS
All walk-in customers are seen on a first come, first serve basis. Wait times for walk-ins can be over 2 hours depending upon the number of customers waiting for service. Walk-in customers on standby may not be seen by close of business.
SCHEDULE/RESCHEDULE CANCEL APPOINTMENTS
Please make only one appointment per family. Please keep a copy of your appointment confirmation page. If more than TEN minutes late for your appointment, you will fall in line with the walk-in customers order.
Address Updates
To update your contact info via the web for DEERS, use the following website: https://www.dmdc.osd.mil/appj/address/index.jsp
Source: RAPIDS
Photos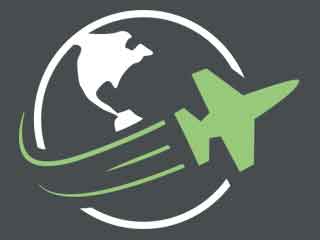 Reviews
There are no reviews yet. Be the first to review ID Card Office -628 FSS/FSMPS (USAF) at Charleston AFB (Joint Base Charleston)!