ID Card Facility (Customer Service)
Dobbins ARB –

1342 Dobbins Place

,

Room 1033

,

Bldg 727

,

Marietta

,

GA

30069
ID Card Customer Service

RAPIDS Office
RAPIDS Appointment Scheduler

Dobbins ARB ID Cards/TRICARE Website
94 FSS Customer Service Email
Hours Info

Walk-in Hours: Mon-Tues & Thurs-Fri 0800-1000, Wed (Walk in only) 0800-1200; Appointments: Mon-Tues & Thurs-Fri 1000-1500; UTA weekends 0800-1500 (Hours are subject to change)
The ID Card Facility (Customer Service) at Dobbins ARB handles Tricare and ID Cards.
General Information
To receive a military CAC card, dependent identification card, and/or retiree identification card, you must have TWO forms of identification, NO EXCEPTIONS. Credit Cards, Department stores and Store Warehouse I. D. cards (ex. Sam's Warehouse and BJ's Cards) are NOT acceptable. Each customer (over age 18) must have a valid/unexpired STATE/FEDERAL PHOTO I.D. as the first I.D.. First ID can only be used once. We do not accept two driver's license or driver's license and state ID with the same identification number.
Please view the following list for proper forms of ID. (I-9 Identification list)
1st form of ID 2nd form of ID
State ID/Driver's License from DMV (valid/unexpired).
Birth Certificate Social Security Card
Passport (valid/unexpired) VA ID Card
DoD I.D. Card (valid/unexpired) Voter's Registration Card INS card with photo (valid/unexpired)
**Any foreign identification must be translated to English.**
THE FIRST ID MUST BE A VALID/UNEXPIRED STATE/FEDERAL ID,
NO EXCEPTIONS!!
ALL DEPENDENTS MUST BE ESCORTED BY THEIR SPONSOR.
EXCEPTIONS: CURRENT AND SIGNED POWER OF ATTORNEY OR DD FORM 1172 PRINTED FROM A DEERS OFFICE WITH A VERIFYING OFFICIAL SIGNATURE AND SIGNED BY THE MILITARY MEMBER.
Source: dobbins.afrc.af.mil
Photos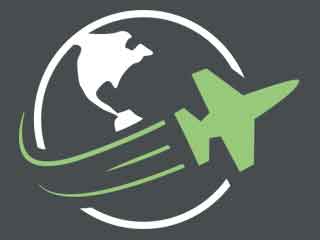 Reviews
I am impressed with all the information that your office provides on the website and individual pages! I have nothing but the utmost respect for all your personnel across the base and especially in the ID Section. Job well done! Ssgt Cynthia K.

posted over 3 years ago

Slow, unfocused, and bureaucratic. This office needs some command attention to get the focus back on customers. Observations: 1. If RAPIDS requires a specific web browser, make it known. 2. Customers should be treated with professionalism and respect. 3. Substandard processing time - barely 4 customers an hour. 4. Wasted time - printing info sheets and chatting while 11 people waited. 5. Lunch hour was more important than dealing with the backlog. One couple had been waiting for 2.5 hrs.

posted about 4 years ago

Not customer friendly. Only get a recording. Would be great if hours were given and if you needed an appointment. Please revamp recording.

posted about 4 years ago

I have tried for 3 days to contact the ID card office only to get a answering machine. I have left numerous messages but as of now no one has returned my calls. I'm trying to find out information on what paper work I might need to get my wife a new ID card I would hate to drive 60 miles one way to be turned away. I am retired and have never been to Dobbins ARB

posted over 4 years ago

I have called every day for a week and left a message. (it says to leave a message.) I have yet to have anyone answer or return my calls.

posted over 4 years ago

I am retired army, and find it hard to believe that some form of checklist is not available at your location to assist members with obtaining ID cards.I have been to Dobbins AFB on three occasions to try to obtain an ID card for my great niece . To date I have not received the information that I require to obtain the ID card.

posted over 4 years ago

Appointment Scheduler feature on website not working.

posted over 4 years ago

I've been trying to call all morning to ask if the ID Card Center will be open on Monday (Columbia Day - not included online) yet, no response. The automatic answer message instructs you to NOT leave a message as it is not monitored, however, it allows you the option to leave a message. Who is running this service if anyone?? Maybe they should focus on having someone actually *answer* the phones during their normal business hours.

posted over 4 years ago

Very professional, polite and organized. I left the office feeling that all of my concerns and challenges were well taken care of. I moved here form Fort Knox and they need to take notes from your office on how to properly help service members. I have gained an new level of respect for the Air Force after my visit. Thank you

posted over 7 years ago