Personnel Employment (Ext 4882)

94th Customer Service (Ext 4880)
Inprocessing Instructions Link
Inprocessing at Dobbins ARB:
Saturday: Report in duty uniform (if you have one) to Bldg 838, Rm 2107 no later than 0730 for Newcomer Orientation. This is a mandatory formation. If you are unable to attend this UTA, or have any questions concerning your in-processing, contact Tech. Sgt Jack in Personnel Employment at (678) 655-4882, 1-888-436-2246, ext. 4882, or DSN 625-4882/5674.
Live outside the DARB commuting area?
You are entitled to govt quarters for Friday and Saturday nights of the UTA (military members only, dependents must make other arrangements off base). To determine room eligibility, contact the Billeting Office at (678) 655-4745 or 1-888-436-2246, ext. 4745, prior to the UTA. To register, you will need to present a copy of your assignment order and/or the letter you receive in the mail from this organization, to the desk clerk upon check-in for your first UTA. Billeting is located in Bldg 800.
First meal
Breakfast is served (no charge) on Saturday from 0630-0730 at the Dining Hall, Bldg 813. You will need to show your military ID card or a copy of your assignment orders.
INPROCESSING ITEMS LIST
It contains items that you should bring with you, if applicable. It is very important you bring complete mailing addresses for each beneficiary you will be designating during your in processing.
YOU WILL NEED TO BRING THESE ITEMS WITH YOU WHEN YOU ATTEND IN-PROCESSING:
*Bring Original and (1) copy
•Marriage Certificate
•Divorce Decree
•Birth Certificate (s) for children under 21 years of age who are dependent on you for support
•DD 214, Certificate of Release
•Child Support Award Papers
•Checking or Savings Account No. and Bank Routing Number for Mandatory Direct Deposit
(Copy of Deposit Slip or Voice Check for Direct Deposit)
•Complete addresses for family beneficiaries
•NGB 22, Separation for Nat'l Guard
•Orders for any potentially missing decorations
•Any other forms/docs you think may be helpful with in-processing
•Military Records (such as):
◦AF10 Unit Personnel Record Group
◦Medical / Dental
COPY WILL NOT BE RETURNED
Source: Newcomers Website
Photos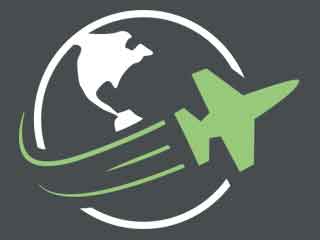 Reviews
There are no reviews yet. Be the first to review Inprocessing at Dobbins ARB!