436th ID Card Customer Support

Dover RAPIDS
RAPIDS Appointment Scheduler

Dover AFB Website
Hours Info

Closed All Federal Holidays and AMC Approved Family Days.
Dover AFB Customer Support will be accepting ID Card service appointments. Please note: walk-in and appointment hours are Mon-Fri, 0800-1530 hrs. We are located in bldg 520 room 115. Please call Customer Support at DSN: 445-4585 or Comm: (302) 677-4585 to schedule an appointment or you can click on the RAPIDS Appointment Scheduler link to schedule your own appointment.
No-Shows
Please make sure you are on time for your appointment. If you are 5 or more minutes late, you will be a no-show and be taken as a walk-in, regardless of the reason for being late.
Appointment Blocks
If you need multiple ID cards made, please make ONE appointment for every TWO cards that need to be made. The earliest scheduled appointment will be considered your scheduled arrival time.
ID Card Issuance/Renewal
You will need TWO valid forms of ID for all ID card issuances (does not apply to dependent children under 18). See "http://www.cac.mil/Portals/53/Documents/List_of_Acceptable_Documents.pdf?ver=2017-04-04-090608-297" for a list of valid documents.
Dependent IDs
If you are a dependent renewing a dependent ID, you must either have your sponsor with you, a signed 1172-2, or a power of attorney. If the 1172-2 was not either signed at a DEERS location or generated from ID Card Office Online, it must be notarized.
Online 1172-2s
To fill out an 1172-2 through ID Card office Online, visit "https://www.dmdc.osd.mil/self_service/rapids/unauthenticated?execution=e2s1". Note that you must be CAC-enabled to sign the form.
Expired ID Cards
If your military ID card has expired, bring a THIRD form of ID if possible. If the ID gets confiscated at the gate, we will still require a second form, and the base visitor pass does not suffice.
Documents
All documents and IDs submitted must either be originals, or copies certified by the issuing agency. Uncertified photocopies will not suffice.
Questions?
If you have any questions or if there's anything you aren't 100% clear on, please call us at 302-677-4541 so that we may clarify.
Correct Office
Please be aware that there are TWO separate ID card offices on Dover AFB. This is the active duty office in BLDG 520 (436 FSS). There is also the reserve office in BLDG 202 (512 FSS). Please ensure that you make your appointment at the correct building.
Source: dover.af.mil, RAPIDS
Photos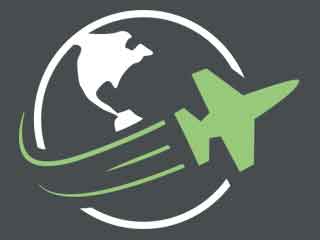 Reviews
There are no reviews yet. Be the first to review ID Card Section/RAPIDS at Dover AFB!