Hours Info

See information section
Youth Center Membership Operating Hours
School - Age Program
Monday - Friday 0615-1745 (Year Round)
During School Year
Preteen (ages 9 - 12)
Monday - Friday 1730-1900
Saturday 1200-1800
Teen (ages 13 - 18)
Monday - Friday 0615-0800 & 1500-1900
Saturday 1200-1800

During the Summer
Preteen & Teen
Monday - Friday 1200-1800
Saturday 1200-1800
The Youth Center is an extension of the Boys and Girls Club of Delaware.
The Youth Center is housed in a spacious building that separates the School Age and Membership/Teen Programs. Offered is a teen room, a gymnasium that hosts a variety of recreational programs, seven classrooms, computer room, music room, art room, multi-purpose room and a snack bar with a seated area.
The Before and After School Age Program provides care for military dependent children ages 5 through 12, from June to August.
The center's Sports Program includes basketball, spring and fall soccer, and cheerleading.
The Teen Programs include community service opportunities, college prep, the YES Program, Resume Writing, Money Matters and much more.
The center also offers a variety of daily activities, and coordinates programs with the 4-H and the local Boys & Girls Club.
Patrons using the center must have a membership card. The cards are available at a reasonable cost and are renewable yearly. All DoD family member cardholders, ages 5 to 18 years, are eligible.
Available Classes
Piano - classes are flexible in coordination with parent and instructor
Taekwondo - Monday and Wednesday, 5:30 - 6:30 p.m.
Power Hour (preteen/teen) - Monday - Thursday 1500-1600
Sports
Open Recreation Program
Consists of five core element areas: character and leadership development, education and career development, health and life skills, the arts, youth sports and fitness, and recreation.
Collaboration with 4-H
Youth Programs is in collaboration with the local cooperative extension program and 4-H. The Boy's and Girl's Club of Dover AFB is proud to offer
4-H juried curriculum and programs on weekly bases.
Related Links
Military Youth on the Move
A website that reaches out to youth with creative ways to cope with issues that arise in the face of relocation
Visit www.naccrra.org - NACCRRA's
(National Association of Child Care Resource and Referral Agencies) goal is to provide vision, leadership, and support to community child care resource and referral centers and to promote national policies and partnerships committed to the development and learning of all children.
Source: FSS Youth Center Website
Photos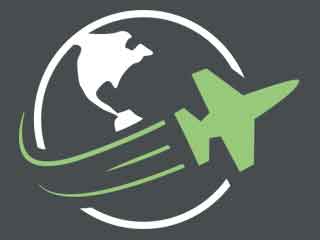 Reviews
There are no reviews yet. Be the first to review Youth Center at Dover AFB!