Club Muroc
Edwards AFB –

275 Doolittle Parkway

,

Bldg 5600

,

Edwards AFB

,

CA

93523
Office/Club Membership Phone

Catering Phone

To-Go Orders Phone
Club Muroc Website

Catering Menu

To-Go Menu
Hours Info

See description for hours of operation.
Club Muroc at Edwards AFB is a premier dining destination. Specializing in community events Club Muroc features restaurant dining, meeting rooms, both an officers and enlisted lounge and poolside seating. The award winning staff strives to serve every meal with uncompromising customer service. In addition to regular dining and lounge offerings, banquet and catering services are available in the many meeting rooms at Club Muroc. The Club is proud to support Military tradition with special awards and ceremony functions.
Hours of Operation:
Breakfast
Mon-Fri 0630-1000
Sat & Sun 1000-1400
Fogleman's
Full menu served all day.
Adults only after 4 pm.
Kitchen closes 30 min prior to closing or 2100 if bar is open late.
Mon-Thu 0630-2000
Fri 0630-2200
Sat 1000-2000
Sun 1000-1400
Dining Room
Family Friendly
Mon-Fri 1030-1300 & 1700-2000
Panchos
Adults Only
First Friday Only 1600-2100

Club Muroc delivers to base housing Monday – Friday, from 1700-2000. Call us at 275-2582 to make your order!
NEW AF CLUB MEMBER PORTAL
AF clubs has teamed with memberplanet to design a new club member portal. On the portal, members will pay dues and find out about local events. Club members can also choose to have information emailed directly to them.
With the new club portal, Air Force clubs is eliminating the current membership credit card requirement; giving members freedom of choice for dues payment. Dues payments are scheduled for the 15th of each month.
When club members visit the portal they simply follow the prompts to update their information and input their preferred payment method. Dues payments will continue to charge each month. Access to the portal can be found at www.myairforcelife.com.
For more information call Club Muroc at 277-2830 or visit www.myairforcelife.com
MONDAY PIZZA NIGHT
Every Monday Night, 1700-2000
Enjoy a 16″ pizza made with fresh dough for dine-in, carryout or delivery. Make sure to try our delicious Chicken Buffalo Pizza for only $17! For more options and to place your order, call 275-2582.
2 FOR TUESDAY
Every Tuesday, 1700-2000
$2 Club Member Discount
$2 Tacos (chicken & ground beef)
$1 Tacos for Club Members
BIRTHDAY LUNCH COUPON
Pick up your coupon Tuesdays – Fridays, 1100-1600
Happy Birthday from Club Muroc! Stop by Club Muroc during your birthday month and they'll give you a coupon for a free meal! Offer available to Edward's Club members only.
CATERING/ROOM RESERVATIONS
Contact our Club Catering team for details! They would love to host your Holiday Party, Baby Shower, Wedding or any other events in life you would like to celebrate. Contact us at 277-2830 or 277-2885 for information on a custom event.
Source: Club Muroc Website
Photos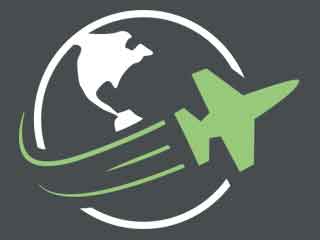 Reviews
There are no reviews yet. Be the first to review Club Muroc at Edwards AFB!