Eglin AFRC Phone

AFRC Alternate
Airman and Family Readiness Website
Hours Info

Closed Weekends, Federal Holidays, & AFMC Family Days; Loan Closet Mon-Fri 0900-1300
The Airman & Family Readiess Center (AFRC) at Eglin AFB is the cornerstone of the Eglin family support system, helping Airmen and families enhance their readiness and quality of life. Active duty military members from all services and their family members, Guard and Reserve members and their dependents, retired military personnel and their family members, and Department of Defense civilians are eligible customers. All services are free. The AFRC also helps commanders and base leaders meet their responsibilities for the health and welfare of military families and single members.
There is a direct relationship between a member's ability to successfully accomplish a mission, and the quality of life their family experiences. Because of this relationship, many programs and policies are available to promote a positive family environment. The AFRC offers workshops and information on financial management, relocation assistance, employment for family members, special family member needs and military transitions. Their service is aimed at making each user of the center feel valued and supported. An essential aspect of creating a comfortable and non-threatening environment is the staff's protection of privacy of what individual users disclose to them within the parameters of Air Force regulations.
The Air Force Aid Society (AFAS) is a part of the Airman & Family Readiness Center. The AFAS offers emergency financial assistance as well as financial counseling to military members and their families. The application process for the AFAS education grants for spouses and dependent children is open from mid-November to mid-March.
The Airman & Family Readiness Center also operates the Loan Closet—one of the first stops for Eglin newcomers, especially when arriving ahead of household goods. Staffed by a band of dedicated volunteers who understand the difficulties of relocation, A&FRC provides small household items such as cookware, dishes, silverware, futons, small appliances, microwaves, TVs, etc. PCS orders and valid identification are required to check items out. The Loan Closet is open from 9 a.m. to 1 p.m., Monday through Friday. The volunteers also provide handmade gifts to the mothers of newborn infants born at Eglin. The AFRC welcomes new volunteers desiring to provide this helpful service for their community. For more information call 850-882-2893 during business hours.
Source: Eglin Life Website
Photos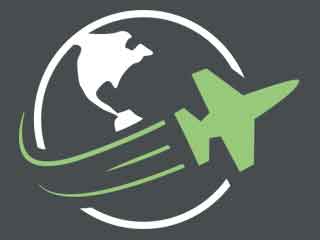 Reviews
There are no reviews yet. Be the first to review Airman & Family Readiness Center at Eglin AFB!