Passenger Terminal Counter

24 Flight Recorder
Terminal Facebook Page

Eglin AFB Space A Website
Please see the terminal facebook page for the most current flight information.
Registration
There are four ways to register for Space-A: In-person, by fax, by postal mail, or by email. You can register in-person at Bldg. 1400 Nomad Way on Eglin. This method gives you the ability to speak directly with a passenger service agent. Another option is to fax an AMC Form 140 your request to 850-882-3267 or you can mail an AMC Form 140 via the US Postal Service to the address posted above. Please click here to access an AMC Form 140. The final option is to e-mail us. Please attach leave forms, command sponsor letters and any other necessary travel documents. Also, SSNs are highly encouraged, but not mandatory.
Flight Schedules
For specific travel information, feel free to call, email, or just come visit us and we will answer any questions you may have. You may also visit us on Facebook.
Checking in
Space-A passengers can check-in at Bldg. 1400 Nomad Way with all required travel documents. The baggage weight limits are strictly enforced; please ensure you don't exceed the allowance. The safety and security of our flights, current TSA rules are also strictly enforced. Prior to your arrival at the terminal, please ensure you do not have any prohibited items. Await your Space-A call and follow instructions given to you by the passenger service agents.
Public Transit
There is no shuttle service provided on Eglin. For transportation to and from the Passenger Terminal you must use a commercial taxi that has base access. No long term parking is available at this time.
Source: eglin.af.mil
Photos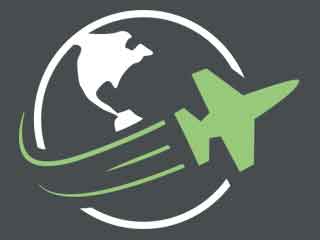 Reviews
There are no reviews yet. Be the first to review Eglin Passenger Terminal at Eglin AFB!