Hours Info

Closed Federal Holidays
The Family Campgrounds (FAMCAMP) at Eglin AFB offer great outdoor accommodations in two locations, Camp Robbins and Post'l Point.
The park at Camp Robbins is located on Shambo Cove Road off Memorial Trail. The camp offers 60 sites with water, sewer, and electric (50 amp, 30 amp, 110v). A total of 45 sites are pull-through and 15 are back-in. Each site has a concrete slab with a picnic table. The park has a bath house and laundry room with 4 washers and 8 dryers. An asphalt road leads in and out of the park with a gravel drive at each site. Camp Robbins also has 20 tent sites with water and a picnic table on each site.
The park at Post'l Point is located adjacent to the Outdoor Recreation Center off Flagler Road. The camp has 20 sites with water, cable TV, and electric (50 amp, 30 amp, 110v). All sites are pull-through with an asphalt road in and out of the park. Each site has grass parking and a picnic table.
The FAMCAMP office, located at Camp Robbins, is open Tuesday-Saturday. All sales stop half an hour prior to store closing. No advanced registration is accepted, as all FAMCAMP sites are issued on a "first come, first served" basis. Personnel must register at the FAMCAMP office and be issued a numbered site prior to hook-up. Each camp site is limited to one (1) RV and two (2) vehicles.
RV spaces rent for $25 per day, $150 per week, or seasonal monthly rates of $450 per month during Summer (May 1-Sep. 30) and $475 during Winter (Oct. 1-April 30). Spaces are available to all personnel authorized to use Outdoor Recreation facilities—active duty, retired military, DoD civilians including NAF, Air National Guard, Reserves, and their dependents. Guest charge is $30 per night or $210.00 per week with a maximum stay of 14 days. Fee for a tent site is $7.50 per night.
FAMCAMP sites may be occupied by an individual or family up to 180 days. Checkout time is 10 a.m. on the day of departure. If your 180-day limit is not maxed out, you may extend your stay not to exceed 30 days by 3 p.m. the day prior to departure date.
Source: Eglin Life Website
Photos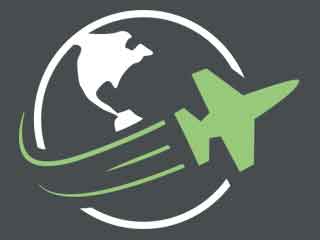 Reviews
There are no reviews yet. Be the first to review Family Campgrounds (FAMCAMP) at Eglin AFB!