Hours Info

Closed on Weekends, Federal Holidays, and AFMC Family Days (2017: May 26, July 3, Sep 1, Nov 24, Dec 26)
Family Child Care at Eglin AFB offers a high-quality alternative to center-based care. Care is provided in a safe, healthy, nurturing environment that promotes children's development. FCC is available at over 80 installations around the world, providing care for more than 20,000 children! The Eglin FCC Program maintains a monthly referral listing of on base licensed child care providers and state licensed providers off base who are affiliated with Eglin. This listing is e-mailed monthly to first shirts, spouse clubs, health agencies, and various other organizations, and posted on the Force Support website (see "Downloads" column to right).
Affiliated providers are spouses of an ID card holder living in the surrounding communities. They must meet the State of Florida licensing requirements prior to receiving an affiliated certificate from the Eglin Mission Support Group commander, through the FCC office. Affiliated providers agree to meet Air Force (AF) standards to include following the AF ratio of 6 children total in the home, at any given time, including no more than 2 children under the age of 2 years old. Providers own children, ages 8 and up are not counted in their ratio.
Eglin providers offer care for a number of children and their families on a daily basis, setting their own hours and fees while providing care for children 2 weeks to 14 years of age, including full time, part time, hourly drop ins, weekend, evening and overnight care, special needs, PCS, volunteer, expanded duty, returning home and subsidized (reduced fee) care. FCC providers have the opportunity to stay at home with their own children, contribute to the family income, and operate their own business. FCC providers are secure in the knowledge that they are offering a valuable service to AF communities!
Parents will find a balance of active play and quiet activities, as well as outdoor play. Activities and experiences that support learning such as drawing, painting, listening to music, story telling, table/floor games, cooking, large-motor play, etc. are conducted daily in the homes. Providers are trained using the same curriculum as the staff at the Eglin Child Development Centers.
FCC home operation is governed by Air Force Regulations to ensure a safe, healthy, quality-care environment for children. Unlicensed child care providers are in violation of base rules and face the possibility of losing their base housing. Licensed homes are checked daily for health and safety hazards. Unannounced monthly and quarterly inspections are conducted to ensure that AF guidelines are continually met. Safety devices are required and provided by the FCC program. Base agencies such as Fire and Public Health conduct initial and re-license inspections of homes annually. FCC provides twenty-four hours of required training annually to each provider. Training also includes child growth and development, health and safety guidelines, nutrition, food handling, identifying and reporting child abuse, CPR/First Aid, and business practices. Additionally, providers are required to complete mandatory training in 13 functional areas of child development that supports accreditation through the National Association of Family Child Care (NAFCC) organization. Several providers have received their accredited licenses and/or child development associate (CDA) certificates in family child care. These providers offer the highest quality child care available.
The FCC office sponsors the USDA food care program in providers' homes. Meals are available at no separate charge to eligible children participating in the program. Nutritionally balanced rotating menus are pre-approved by our USDA food program monitor. In addition to the routine inspection, an unannounced inspection of the food program in each home is conducted quarterly.
Source: Eglin Life FCC Website
Photos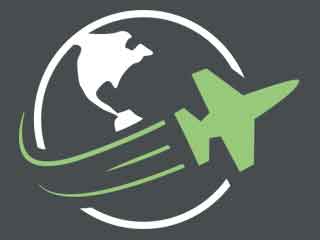 Reviews
There are no reviews yet. Be the first to review Family Child Care at Eglin AFB!