Rapids Appointment Scheduler

Eglin FSS Website
Hours Info

Closed Federal Holidays and AFMC Family Days
The Eglin Military Personnel Section (MPS) provides personnel support and services to 8,000 military personnel, 4,000 civil servants, and over 50,000 dependents and retirees in the Gulf Coast region. The ID Card office is open for base personnel from 0800 to 1500. Walk-ins are welcome, but customers are encouraged to decrease their wait time by scheduling an appointment online.
CUSTOMERS PLEASE READ
APPOINTMENT INSTRUCTIONS Please schedule individual appointments for each family member needing a DEERS/ID card update; so we can assist other members in a timely manner who are awaiting their appointments.
IDENTIFICATION ALL customers who are age 21 and older, must have two forms of ID to receive a new ID card. One must be an unexpired state/government issued photo ID. http://www.uscis.gov/i-9-central/acceptable-documents/list-b-documents
WALK-IN CUSTOMERS Walk-in customers are considered as standby. Wait times can be lengthy depending on appointments scheduled and the number of customers waiting. To avoid a long wait, please schedule an appointment, to be seen in a timely manner
CAC RESET: INVALID PIN/BLOCKED/LOCKED No appointment needed. If you received an error stating you have been BLOCKED or LOCKED OUT or you have an INVALID PIN error you will be required to reset your CAC. This action will be conducted on a walk-in basis.
POWER OF ATTORNEY If your Military Sponsor is not available, DEPLOYED or on TDY orders and unable to accompany you; a valid "General" or "Special" Power of Attorney will allow you to conduct business on your sponsor's behalf
ADDING A SPOUSE TO DEERS When adding a spouse to DEERS, the sponsor needs to bring the following documents for their spouse: Marriage Certificate, birth certificate, social security card, & a photo id. All documents must be originals or certified copies.
ADDING CHILDREN TO DEERS The sponsor must have the following documents for the child: birth certificate, social security card (if available) and marriage certificate are needed.
FULL TIME COLLEGE STUDENTS AGES 21-23 Student must bring a school registrar's letter stating that they are enrolled full time with anticipated graduation date, in an accredited college pursuing an Associate Degree or higher to have benefits extended
CANCEL/RESCHEDULE APPOINTMENTS Customers will need to know their confirmation number to cancel/reschedule an appointment. Please keep a copy of your appointment confirmation page. If later than five minutes for your appointment you'll need to reschedule
Source: rapids-appointments.dmdc.osd.mil and eglinforcesupport.com
Photos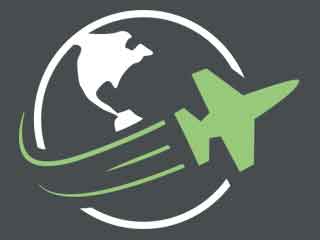 Reviews
I still can't make an appointment for ID card. I'm getting frustrated !!!!!!!!!!!!!!!!!!!!!!!!!!!!!!!!!!!!!!!!!!!!!!!!!!!!!!!!!!!!!!!!!!!!!!!!!!!!.

posted almost 3 years ago