School Liaison Officer Phone
Hours Info

Please Call for an Appointment
The School Liaison Officer at Eglin Air Force is your one-stop shop for all matters related to K-12 military connected child education!
The mission of the School Liaison Officer is to eliminate barriers and build bridges for the academic success of military connected children through networks and partnerships with local and global communities. Eglin AFB is located within the Okaloosa County School District, with surrounding counties being Santa Rosa and Walton County. They have an excellent relationship with the local school districts, surrounding school districts and their communities.
There is an Elementary School located on Eglin — Eglin Elementary School. It is located next to the Before and After School program, both of which are top notch. Even if you live out of Eglin's school zone, you may request a waiver that will allow your child to attend Eglin Elementary, keeping your child close by during your work day and allowing you to be more involved in your child's education.
The School Liaison Officer is the point of contact between the military installation, school administration, parents and the community as a whole. Primary responsibilities include advising the military command on all matters concerning student education and school operations, fostering a responsive and cooperative relationship between local school districts and the military community, and assisting military families with education matters that are unique to the military lifestyle such as school transitions, frequent moves, deployment, and education inconsistencies that exist from state-to-state.
The goal of the School Liaison Officer is to empower parents to be their child's best advocate in the education process and to help parents navigate the school system and "level the playing field" for military families by ensuring that military children are given the opportunities to achieve their highest potential at any assigned location.
The commitment of Eglin AFB to the community and to school-age education is very strong, and we ask for your help in expanding this relationship. We encourage you to take an active role in volunteering at the schools your children attend. Parental involvement is key to a positive school experience.
School Liaison Officer Responsibilities
Collaborate with and promote communication between local schools, military connected families, installation organizations and surrounding communities to achieve academic success for military connected children
Educate local school districts on unique issues that affect military children such as frequent moves and deployments
In partnership with local schools, identify barriers to quality education and develop solutions that ease these barriers and create successful education transitions for military connected children
The School Liaison Officer at each military installation is the point-of-contact for local military child education matters. This POC advocates for the educational needs of military connected children, assists military members and families with information and referrals regarding local school districts and other education options, and ensures a communication link with inbound or outbound family members for educational issues.
Source: Eglin Life Website
Photos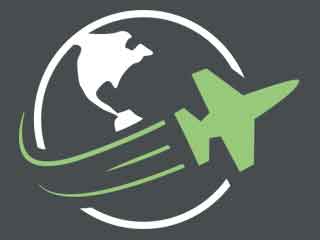 Reviews
There are no reviews yet. Be the first to review School Liaison Officer at Eglin AFB!