ID Card Section - Eielson
Eielson AFB –

354 Broadway Ave

,

Amber Hall

,

Bldg 3112

,

Eielson AFB

,

AK
Military Personnel Section (Listen to menu for options)

RAPIDS Phone
Eielson AFB Website

Rapids Appointment Scheduler
Hours Info

Last customer at 1610. Closed on WING down/family days, & Fed Holidays.
DEERS/ID CARDS at Eielson AFB. The ID Card Office is located in AMBER HALL, BLDG 3112(end closest to flightline), RM 173. They sign-in the last customer at 1610. Closed on WING down/family days, & Fed Holidays.
DEERS/CAC ID OFFICE: Room 173 (Next to Safety)
With respect to customers privacy, the ID office has a waiting area for customers to be seated. If you have an appointment please sign in and have a seat. A technician will be with you shortly for your appointment.
What type of ID?
The Eielson AFB ID office ONLY issues IDs for Service Members(including National Guard/Reserve), Retired Service Members and their dependents, DoD Civilian, DoD CIV Retired, DoD Contractor EMPLOYEES ONLY.
APPOINTMENT INSTRUCTIONS
A scheduled appointment timeframe takes about 30 minutes per session. A session may consist of (1) CAC ID or up to (2) Dependent ID cards. Please schedule multiple appointments based on the number of ID cards needed.
MAKE/CANCEL/RESCHEDULE APPOINTMENTS
Appointments are highly recommended to avoid the wait. You will be seen within minutes of your scheduled time. You will need to know your confirmation number to cancel/reschedule an appointment. Please keep a copy of your appointment confirmation.
IDENTIFICATION REQUIRED
All customers must have 2 (unexpired) forms of ID to get a new ID card made. This applies to all customers, including children over 10 years of age. Customers who are 18 years and older must provide at least a state or government issued photo ID.
ACCEPTABLE FORMS OF IDENTIFICATION
To see a list of acceptable forms of identification go to http://uscis.gov/files/form/i-9.pdf and look for Form I-9.
Source: RAPIDS
Photos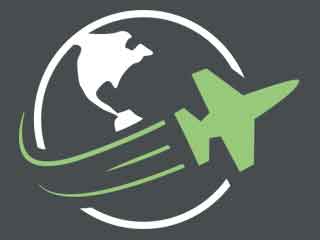 Reviews
If you going to have an information line for DEERS and TRICARE eligibility could you please get someone that is at the very least KNOWLEDGEABLE of the subject. I just spent 30 minutes on the phone with a young Airman trying to find out if my son would be eligible for his dependent ID card beyond the age of 23 as a fulltime student and I am now more confused than when I started the conversation. She was nice enough but that doesn't transfer into knowledge.

posted over 2 years ago