Community Center - Arctic Oasis
Hours Info

Mon-Fri 0900-2100, Sat-Sun 1200-1800
The Arctic Oasis Community Center at Elmendorf AFB (JB Elmendorf-Richardson), located at 9497 20th St., provides a meeting place for a host of activities, including table tennis, foosball, video games, pool, darts, board games, micro golf, an indoor archery range, an indoor skate park, indoor playgrounds for big and small children, full swing golf, and a 24-foot rock climbing wall. Also, the center features Nautilus equipment, stair steppers, treadmills, and lifecycles. The center also provides a location for the Teen Center; Information, Tickets and Travel; the Paradise Café; and Paradise Cuts.
The center features yearly activities for the entire family, such as Breakfast with Santa, the Fall Fest, the Holiday Photo Shoot, Holiday Card Contest, Mission Audition for Tops in Blue and more! Many classes areoffered throughout the year for the entire family or the military member such as martial arts, music, dance-belly or ballroom, circuit training, and piano lessons.
The Ballooney Bin is a specialty balloon service located within the Arctic Oasis Community Center offering a wide variety of extra special balloons. Choose one of five special bouquets or create your own. There are more than 60 special mylar balloons to choose from, as well as a wide variety of latex balloons. The "Hut" resale store features collectible logo items. If keeping in touch with those far and near through e-mail is your cup of tea, then the Cyber Café features just the service you've been looking for. The café has computers with online access to any net-based personal e-mail account. While the computers are an excellent means of keeping in contact with others, they are also a great way to browse the Internet for research or just for fun.
Call the center at 1-907-552-8529 for more information.
Photos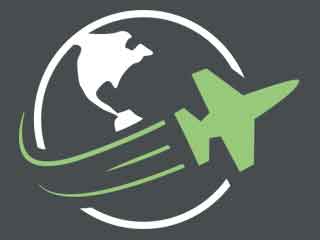 Reviews
There are no reviews yet. Be the first to review Community Center - Arctic Oasis at Elmendorf AFB (Joint Base Elmendorf-Richardson)!