The installation offers deer, fall and spring turkey, bear, coyote, fox, dove, waterfowl, duck, rabbit, squirrel, groundhog, raccoon, bobwhite quail, and crow seasons. Archery tackle, muzzleloaders, and shotguns are eligible weapons for the installation. There are wheelchair accessible stands that are set-aside for disabled hunters as well as three seperate archery-only areas.
All hunting is on a first-come first serve basis. Permanent state and federal hunting licenses are required. Additionally, a hunter education certificate (Original only copies are unacceptable) is required for all hunters age 12 and older. Most seasons are concurrent with the federal and state hunting seasons, but there are exceptions.
The hunting program is run through the Game Check Station, Building #390. (804) 633- 8244.
No hunters will be signed out to hunt before 0500 A.M.
The Game Check Station uses a telephone reservation system line each year. This system allows hunters to reserve an area a day in advance. Up to two guests may be checked in during a single call. The automated reservation telephone number (804)633-4014, and is not toll free.
Certificates, Licenses, and Permits
To hunt on Fort A. P. Hill you must possess: a Fort A. P. Hill hunting permit, a hunter education certificate, and Virginia State Police, Form SP-167 Background Check or FAPH Background Check, and VA State or County licenses. Federal Migratory Bird Stamps are required for hunting waterfowl. Harvest Information Program (HIP) registration is required for hunting any migratory bird. VA Big Game Tags are required for hunting turkey and deer. Bonus Tags are legal for use on Fort A.P. Hill Deer.
Permits can be purchased at the Game Check Station from 6 am – 7 pm (before Daylight savings time), and from 6 am – 5 pm (after Daylight savings time).
Vehicle and Firearms Registration
You must register your vehicle and firearms at the Visitor Control Center in the Department of Emergency Services. Firearms registration remains solely within Fort A.P. Hills system and is not provided to other federal agencies.
To register your vehicle you will need the following:
Current/valid drivers license
Copy of current insurance
Insurance will need future expiration date, policy number, and company displayed on the card/paperwork
Current /valid registration card for all vehicles you would like to register.
Military/Government I.D. or point of contact
To register your weapons you will need the following:
Serial number for all weapons to be registered
Make/Model/Type/Caliber of weapons
You do not have to physically bring the firearm in for it to be registered.
Photos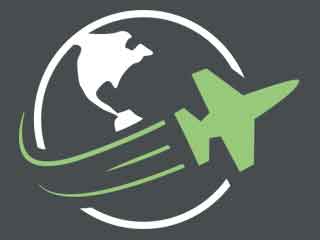 Reviews
There are no reviews yet. Be the first to review Hunting & Fishing at Fort A.P. Hill!