RV Center - Uchee Creek Campground
MWR Website

Uchee Creek Website
Nestled along the banks of the Chattahoochee River is Fort Bennings Uchee Creek Campground and Marina. The 385 acre park has 107 RV sites, 40 cabins, 15 chalets, tent sites, numerous recreation areas, rental facilities and a wealth of outdoor activities. Come relax with us and experience natures charm, just minutes from Fort Bennings Main Post - but worlds away!
Amenities
Country Store - The Country Store serves as the check in and check out area and has camping supplies, propane, archery equipment, hunting & fishing permits, convenience items and a variety of snack foods, beer (for military ID cardholders only!) and soda for sale. The Country Store is open every day from 8am - 8pm.
Ice - Ice is available for purchase at the Country Store.
Laundries - Laundromats are located at each comfort station. Clotheslines and ropes or chains tied to trees are prohibited.
Playgrounds - We have three playgrounds, two are located near comfort stations and the third is located right off Uchee Creek Road.
Pool - The pool opens Memorial Day Weekend of each year and closes at the end of the Labor Day weekend. The Uchee Creek Pool is available for guests staying in the campground or cabins only.
Fishing - There is a handicap accessible fishing pier located in the chalet area for fishing. Customers are also welcome to fish in the vicinity of the boat dock. A fishing license and post permit is required.
Inflatable Jumpers - Fun for the kids! $115 per day, $55 each additional day.
General Information & Policies
Check-In and Check-Out - Check in between 3pm and 8pm at the Country Store. Upon arrival, inventory the items in your cabin (pots, pans, etc). Check out by 11am at the Country Store. If checking out before or after store hours, contact the front desk and put the key in the drop box next to the front door of the Country Store. There is a fee for late check-outs.
Campsites and RV Sites - Campsites are rented on a first come, first served basis. You can reserve a specific type of site but not a specific site. Homesteading is prohibited. This does not apply to approved long-term sites. A camper is responsible for his or her site. Store items in or under RVs. Keep all personal equipment within campsite boundaries. Regulations regarding length of stay are outlined in USAIC Regulation 215-2.
Photos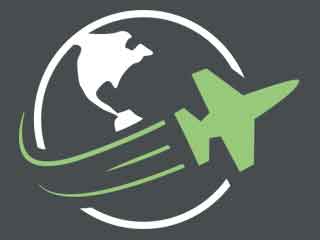 Reviews
There are no reviews yet. Be the first to review RV Center - Uchee Creek Campground at Fort Benning!