ID Card Section/DEERS
Fort Bragg –

Normandy Dr

,

1st Floor

,

Bldg 4-2843

,

Fort Bragg

,

NC

28310
Appointment Line

Customer Service
Bragg ID/DEERS Website

RAPIDS Appointment Scheduler
Hours Info

Closed all federal holidays
The Fort Bragg ID Card Section/DEERS facility is located in the Soldier Support Center.
Only customers with appointments will be serviced! Make an appointment today by phone or using the RAPIDS website.
Before making an appointment please check with your Brigade S1 to ensure the ID Section offers support to your unit. All Soldiers assigned to units with CAC/ID Card capabilities must be serviced by their unit.
Source: bragg.army.mil
Photos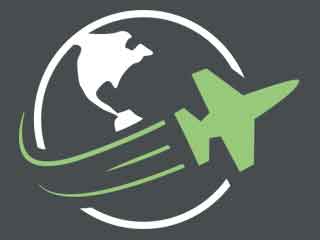 Reviews
I have been trying to call for an appointment for the last four hours and no one picks up the phone to the two separate numbers I have been dialing. The message claims all lines are busy. Really, no one has been free to answer in four hours?

posted over 2 years ago

Arrived at 9am, currently still waiting and it's 1pm. Watched as one couple came in, checked in, there name was placed at the bottom of the list my name was on and yet they were chosen before us and 6 other names who were checked in before them. Favoritism and corruption at its finest!! Fix your numbers/signs/issues!! Worst experience ever in my 15 year military service over 5 different posts!!

posted over 2 years ago

Number posted out front is incorrect!! Waited over 3 hours for an ID and was told that it was my fault. Clearly it was not when there are incompetent people working this facility!! Correct your signs and please post that you can make appts online as well!! There are civilians who don't live on-post or in the area who travel over an hour to get here.

posted over 2 years ago

scheduled appointment for retirement day. Dec 24,2018 had confirmation. I showed up and was told facility closed. No one was notified of cancelations for the day.I was told staff was notified last wed.

posted over 2 years ago

There should be fax numbers given, I can never get through,,

posted over 2 years ago

I would think that the US Army could come up with or use a system which keeps the caller in the queue until an employee is ready to accept the next call versus having to continue to call over and over and over again. I suggest that the ID Card's Center OIC or NCOIC try calling in to make an appointment..

posted over 2 years ago

DEERS IS SORRY! SMH! . I ETS'D in October of this year. So I had went up there with the proper paperwork for them to upload them in the system so I can have coverage under my husband's insurance and they messed it up. Tricare is my tracking me on their system and said DEERS don't even have me and my son's information uploaded. Smh. It's nothing new. They're always messing up. If I could give it a ZERO RATING I WOULD.

posted over 2 years ago

Ms. S. was extremely professional and efficient. My wait time exceeded my expectations. Thank you for making this an awesome experience!

posted over 2 years ago

Met on 2/20/18) with Ms. Frizzell, Ms. Walsh-Woode; and Ms. Zimmerman. I had a real problem. They promptly made it their own. They could not have been more helpful: informed, eager-to-please, and (above all) patient with my rookie questions. They listened intently, asked smart questions, gave simple explanations, reviewed my options ... even phoned the new TRICARE contractor on my behalf to confirm a procedural change. Thank you, ladies! We should all do our jobs as well as you do yours!

posted over 3 years ago

I just wasted 45 minutes of my life trying to call the apt line. No one answers, rings for 5 minutes until it hangs up automatically. No menu with options to choose from, to automated system that tells how long the wait time is, just rings for 5-7 min before hanging up on the caller. Tried calling customer service, the lady answered right away, made excuses for the one person they have manning the appointment line, said she could not help me make an appointment (what is your job purpose then?)

posted over 3 years ago

The automated system is horrible it says to press 6 for appointment and when u do it says it's not valid. When you press 7 for customer service it says they are busy and you need to call back. How in the world can you make an appointment? The appointment phone number doesn't work either. Very inconvenient

posted over 3 years ago

Go to //rapids-appointments.dmdc.osd.mil/ Just click you understand it is not safe and continue. Once at the site click on your state then your city and what facility you want to go to. Then slide to the right (on your phone you wont see it unless you scroll right) there is a calendar, click on the date and the times will pop up. If you try to call (Appt. Line 910-643-2737)They have three lines and they are always busy,Call 910 396-9339 they can transfer you to at appointments. short wait.

posted over 3 years ago

My husband has been trying to get an appointment to renew my ID for 2 weeks! No one has answered the phone and the RAPIDS website says the site is not secure. This is so frustrating and I have lost my Tricare coverage because I am no longer in the system. Would someone please help.

posted almost 4 years ago

I have been trying to make an appointment for an ID renewal for two weeks. I try online and can not get the web page to open. Every time I call I get a busy tone. I have tried 5-10 times a day. My ID expired. I am am a retired 30 year Soldier who proudly served but feel that those who are their to serve me now are unsat. COL (R) Stephen Kinder

posted about 4 years ago

The service personnel hung up before I was finish asking my question in reference to ID Section. Every time I call they make me feel like they have a job that is so important that they shouldn't be answering the telephones. Problems making an appointment for an ID that will expire within the next week.

posted about 4 years ago

Enrollment Verification Letters are typically e-mailed to college student dependents in the digital age. I cannot understand why the Fort Bragg ID Card section does not accept these memos when dependents print them, but require a Fax. This is akin to the blue and black ink nonsense from the 1990s - E-mail printed memos are technically faxes when you look it up in the federal regulations on legal documents are are totally legal! you can do better.

posted almost 5 years ago