School Support Services (SLO)
School Support Services Phone
School Liaison Officers at Fort Buchanan help Families communicate with school districts and schools regarding education issues (to include school personnel understanding the impact of deployment stress on military students), provide transition support, and link students and Families to education and post-secondary resources.
FAQ on Schools
For the most updated information about schools and educational resources in this area and on all Army garrisons, click on the link below or visit MyArmyOneSource/CYS Services/School Support. This site provides a wealth of information for transitioning Families. Scroll down to Easing School Transitions to find the School Support Services Information Pages listed by Army Garrison.
The SLO will:
Provide information on student registration in the local school system
Provide information on the Student Meal Program
Educate parents on the local school system, policies, procedures, programs and schedules
Support home school families
Supply resource materials on primary, secondary, and post-secondary education
Coordinate with SAC and YC for Homework Centers and Youth Technology Labs
Participate in Education Council Meetings to elevate parental issues for resolution
These initiatives prepare schools and installations to respond confidently to the complexities of transitions, and provide families the assurance that their children's academic well-being is a priority.
In-Processing:
Military and Civilian sponsors are briefed on Child, Youth & School Services (CYS) Services as part of their in-processing with the installation.
Military and Civilian sponsors with children/youth (infant to age 18) should visit the School Liaison Officer for an explanation of educational options.
Out-processing:
Military and Civilian sponsors with children (infant to age 18) will out-process through the Child, Youth & School (CYS) Services School Liaison Officer (SLO) for an explanation of services available to ease the childcare/educational transition, transferring of CYS Services records, and School Liaison Officer (SLO) contact information for the gaining installation.
Families withdrawing children/students from DoDDS schools must provide information for each child to the school. Proper withdrawal ensures that school accounts are cleared, Horizon school meal accounts are cleared, informs the current school to prepare the child's cumulative record, and ensures that the receiving school can begin new enrollment.
Sponsors/Families must ensure that The Exchange/AAFES Horizon Student Lunch Program account (debts or credits from the school lunch program) has been cleared before departing the garrison.
Military Impacted Schools Association (MISA) has a student checklist at the following site: http://militaryimpactedschoolsassociation.org/127/student-checklist
Contact your School Liaison Officer to begin.
Source: CYS Website
Photos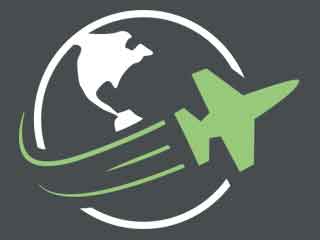 Reviews
There are no reviews yet. Be the first to review School Support Services (SLO) at Fort Buchanan!