ID Card Section / DEERS
Fort Campbell –

2702 Michigan Ave

,

Room 202

,

Fort Campbell

,

KY

42223
ID Card/DEERS Appointments

Ft Campbell ID Card Office Phone

Ft Campbell ID Card Office Alt Phone
RAPIDS Appointment Scheduler
The ID Card Section/DEERS office at Fort Campbell provides CAC card services as well.
Appointments
Appointments guarantee you get seen ahead of the majority of walk-ins. The appointment scheduler does not take in to account the transaction taking place so you may not be seen at your exact appointment time. Please keep this in mind when creating one.
Active Duty ID Cards
This office does not service Soldiers assigned to PSDR (BDE) units. See your BDE S-1 for service. Specific non-PSDR Soldiers are serviced here.
Identification
All customers who are age 18 and older must have two (unexpired) forms of ID to get a new ID card made. One of them must be a state or government issued photo ID. This applies to all customers.
Documents
Marriage certificates, divorce decrees, and birth certificates must be certified originals, court-certified, that reflect the county seal.
Dependent ID Cards
For dependent ID cards, the sponsor must be present to sign the DD Form 1172-2. If not available, the dependent must have a previously signed 1172-2 (within 90 days of signature) signed by their sponsor and the VO/SSM or a power of attorney. CALL FOR INFO
Dependents without sponsors present
All Dependents without a Sponsor present must have a valid 1172-2 pre-printed by a DEERS station that has been signed by the Sponsor and a Verifying Official ahead of time. If no 1172-2 is available dependent must have an ORIGINAL valid power of attorney.
Power of Attorney
If your Military Sponsor is unable to accompany you to your visit, an ORIGINAL valid "General" or "Special" Power of Attorney will allow you to conduct business on your sponsor's behalf. You may also provide a signed & verified DD form 1172-2.
Adding a spouse to DEERS
Sponsor needs to bring the following documents with them: Marriage Certificate, birth certificate, social security card, & a state or federal photo ID. All documents must be filed original or certified copies. Keepsake certificates are not valid.
Adding children to DEERS
Sponsor must have the following documents for the child: birth certificate & social security card. If a stepchild is being added, the marriage certificate presented to add spouse is also needed. Documents must be filed original or certified copies.
Illegitimate Child Under 21
Sponsor presents: Original Birth Certificate with sponsor's name as the father, certified court order that establishes paternity or a voluntary acknowledgement of paternity, and social security card.
Full Time College Students
Every sponsor is responsible for updating their records to include children 21-23 yrs old going to college. A letter from the school registrar certifying full-time course of study leading to an associate's degree or higher and anticipated graduation date.
Dual Military
If you are an Active Duty member and have married another Active Duty member, you will need to provide your Marriage Certificate, Social Security Card and another form of ID. Both will have to be present or will need an ORIGINAL Valid power of attorney.
Secondary Dependent Parent
You will need to provide DD 1172-2, a DFAS letter of approval, Service Member's Birth Certificate and a valid Photo ID. Please note that all documents must be translated into English and must be certified.
Secondary Dependent Parent In Law
You will need to provide DD 1172-2, DFAS letter of approval, Service Members SPOUSES Birth Certificate and a valid Photo ID. Please note that all documents must be translated into English and must be certified.
Court Order Ward
Court Document placing the child in the member's household for more than 1 year, Birth Certificate and Social Security card. Please note that all documents must be translated into English and must be certified.
Eligible Disabled Veterans
100% Disabled and unemployable Veterans must provide two valid form of ID, a VA letter authorizing benefits, and DD214 or Statement of Service. If enrolling spouse or dependents please refer to appropriate topic for documents required.
Lost/Stolen-Dependent
You will need a lost memorandum; obtained at DEERS if E6 and below in order to replace your ID card. Dependents over the age of 18 will also need to provide two forms of ID. College Students will also need to provide their original college letter.
Lost/Stolen ID
Customers whose ID card was lost/stolen will need to have a signed memo from their Command Sponsoring agency (Command, Organization) which states the ID card has been reported lost/stolen prior to receiving a new ID card. A police report may be requested;
Blocked out or Locked out
You will need to unlock your CAC card. Please have a 6-8 digit PIN number (You Choose) ready when you come in.
Walk-in Customers
All walk-in customers are seen on a first come, first serve basis. Wait times for walk-ins can be up to 2 hours if we are very busy. To avoid the possible wait, schedule an appointment and be seen within minutes of your scheduled time.
More information on acceptable IDs
www.facebook.com/FtCampbellDEERS
Cancel / reschedule appointment
Customers will need to know their confirmation number to cancel/reschedule an appointment. Please keep a copy of your appointment confirmation page. If more than five minutes late for your appointment you will need to reschedule.
Identification Types
Primary ID Types: Sponsor ID, Dep. ID, Drivers Lic., etc.. Secondary ID Types: SS Card; The complete list can be found at www.facebook.com/FtCampbellDEERS. ALL CUSTOMERS req. 2 forms of ID, and must match DEERS name. (Including middle initial)
Source: RAPIDS Website
Photos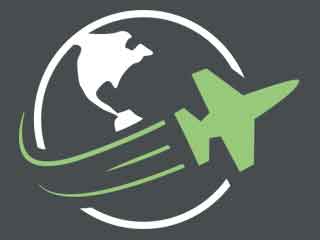 Reviews
They answered all my questions after calling for guidance. They were very professional, thank you.

posted over 1 year ago

What a great experience I had at the ID Card Section/Deers on 24May2018. I was greeted by a young lady that check me in immediately. Waited about 30 minutes and was call to station 9. Ms. Harris met me at her station opening and immediately I felt welcomed. She was very friendly, professional, and efficient.The system they have in place is so much better than in years past. Thank you, Ms Harris for your service, no only to me as a DOD retired Civilian, but to our soldiers of all branches.

posted almost 2 years ago

What an amazing experience! As a widow I had to come get a new card and my CAO from Lejeune reminded me mine is going to expire. I am traveling and was floored the BS stories I have heard about this office and it was a breeze! Thank you for making a tough situation super smooth and quick. I am grateful and was expecting to wait hours but no 30 Ish min and out. What a pleasure to work with in a sad suituation. Thank you!!

posted about 2 years ago

We had a wonderful experience at the Ft Campbell ID/DEERS office. We were immediately acknowledged by a very nice young man and received a number for service. We waited perhaps 10 minutes to be seen by a very efficient young woman named Tammy. She processed us quickly and we had our new ID cards within 15 minutes. Great experience!

posted over 2 years ago

Never answer the phone and fifteen minutes before closing time the phone is busy off the hook. Currently the parking lot is being worked on by a construction crew, would be nice to know if there is another office to get your ID card or if this office is even open. Pathetic service, but this is the new army. Socialism rules, less service, no accountability.

posted over 2 years ago

I just called to ask about a civil service retiree ID card. The phone was answered promptly and the young man was very courteous and helpful. He even took the time to verify that my retirement showed in the system. I really appreciate his assistance. I am sorry I didn't get his name. Thanks!

posted over 2 years ago

This is the most pathetic office on the planet. They never answer their phones and the online scheduling is even worse. Definitely won't be wasting my time with these people anymore.

posted almost 3 years ago

Terrible. The online appointment scheduler doesn't work and the only time I got someone to answer the phone, they put me on hold for 20 minutes and never came back. Now it's busy every time I call. Been trying for several weeks.

posted about 3 years ago

Walked in to get a new ID card today. There was no waiting. David took great care of us. He was very helpful, professional and expedient. The gentleman at the desk was extremely helpful too. Excellent service!

posted about 3 years ago

the rapids link to get an appt. doesn't work. I have been calling for several days and haven't gotten through yet.

posted over 3 years ago

They do not follow their own policies. It states right on the DD1172 form that the Sponsor must sign in person, present a valid power of attorney or have a signed and notarized form. Because they do not follow this policy I must take a day of vacation and drive 90 miles to Fort Campbell to have an ID Card made for my college aged son. Totally unacceptable. FOLLOW THE POLICY AS WRITTEN!!!!

posted over 3 years ago

Hours to renew ID cards does allow for after school or work appointments. Can there be a day that hours are extended until 1700 or 1800?

posted over 4 years ago