Anderson Field House Phone
Anderson Field House Website
Hours Info

Holidays: 0700 - 1530
Anderson Field House at Fort Eustis (JBLE) features:
Locker Rooms with Lockers, Showers, and Saunas
25 Meter Indoor Lap Pool (5 Lanes)
Functional Fitness Area
25ft Rig
Bumper Plates, Olympic Bars
Kettlebells, Dumbbells, Benches
Yoke, Sandbags, Med Balls, Slam Balls
Climbing Rope, Olympic Rings
Plyo Boxes, GHDs, Sleds, Battle Ropes
TRX S-Frame, Pull-Up Bars
Rowers, SkiErgs, Air Assault Bikes
Basketball and Volleyball Courts
2 Racquetball Courts
Cardio and Spin Room
Treadmills, Ellipticals, Recumbent/Upright Bikes
Arc Trainer, Versaclimber, AMTs, Stair Master
Jacobs Ladder, Rope Trainer, Stair Climbers
Rowers, Spin Bikes, Zero Runner
Boxing Area
Heavy Bags, Speed Bags, Free Standing Bag
Free Weights
Squat Racks, Smith Machine
Assorted Free Weight Machines
Flat/Incline/Decline Benches
Bars and Plate Weights
Dumbbells, Cable Cross-Over
Circuit Training Room
17 Circuit Training Machines
Kettlebells, Medicine Balls
Dumbbells, Body Bars
Bosu Balls, Exercise Balls
Outdoor TRX Workout Locker
Weight Bench, Bumper Plates, Olympic Bars
Sleds, Kettlebells, Medicine Balls
TRX Suspension Trainers, TRX Rip Trainers
Battle Ropes, Sandbags
Tires and Sledgehammers
Outdoor Running Track
Outdoor Basketball Court
Outdoor Horseshoe Pits
Equipment available for Check-Out: Jerseys, Flag Football Gear, Softball Gear, Soccer Gear, Basketballs, Volleyballs, Footballs, Dodge Balls, Weight Belts, Dip Belts, Ab Rollers, Ab Mats, Jump Ropes, Resistance Bands, Racquetball Equipment, Cornhole Boards, Horseshoes, TRX Suspension Trainers, Glide Discs, Frisbees, Tug-of-War Ropes, Boxing Equipment, Measuring Wheel,…and much more…
Locks with Keys available for check-out at the Front Desk.
Lap Pool Hours:
Mon: 0500-1330 | 1600-1900
Tue: 0500-1330 | 1600-1900
Wed: 0500-1330 | 1600-1900
Thu: 0500-1330 | 1600-1900
Fri: 0500-1330 | 1600-1900
Sat: 1200 - 1600
Sun: Closed
*Sunday Hours will be covered at the Aquatic Center (AC) with AC Lifeguards.
Training Holidays: 0700-1400
Federal Holidays: Closed
Source: Fort Eustis FSS Website
Photos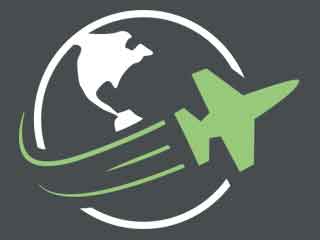 Reviews
There are no reviews yet. Be the first to review Anderson Field House at Fort Eustis (JBLE)!