Army Family Team Building
ACS Team Building Website
Army Family Team Building (AFTB) at Fort Eustis (JBLE) teaches Family Members about Army culture and equips them with skills and resources to become self-reliant, self-sufficient members of the military community.
Their professional and well- trained volunteer staff is available to design a workshop, seminar, or family activity that meets your individual or unit needs. All classes are free, call 878-3638 to register.
What level of AFTB should I attend? Each level of AFTB is developed for a specific target audience but you may take any AFTB class at any time. Levels do not have to be taken in order.
Military Knowledge (10 Classes) train basic information about the Army: You'll learn about Army life and how to manage daily challenges by discovering how to decipher Army acronyms, use community resources, attain better financial readiness, and understand the goal and impact of the Army mission on daily life.
K.1 Military Life...What Does It Mean?
K.2 Military Acronyms and Terms
K.3 The Chain of Command
K.4 Customs, Courtesies, Ceremonies, and Traditions
K.5 Military Social Functions
K.6 Military Benefits and Entitlements
K.7 Introduction to Military and Civilian Community Resources
K.8 Introduction to Family Readiness Groups
K.9 Military Family Preparedness
K.10 Resiliency, Be the Bouncing Ball
Leadership Development and Personal Growth course (12 Classes): Learn how to improve your personal relationships, communication and stress-management skills. Discover how teams form and grow, how to solve problems, and how to resolve personal conflict. These skills will develop your leadership skills and improve your personal and professional skills.
G.1 Learn to Communication
G.2 Effective Conflict Management
G.3 Problem Solving Strategies
G.4 Exploring Personality Traits
G.5 Improving Personal Relationships
G.6 Successful Team Dynamics
G.7 Growing Through Change
G.8 Resiliency During Crisis and Grief
G.9 Overcoming Stress
G.10 Winning at Time Management
G.11 Time to Serve: The Volunteer Experience
G.12 Heading Toward Leadership
Leadership Professional Development (8 Classes) Thrive in the Army and civilian life by expanding leadership skills. You'll learn effective communication techniques and how to mentor others into leadership positions. You'll understand the different leadership styles, how to run an effective meeting, manage group conflict, and how to be an effective coach.
L.1 Communication Skills for Leaders
L.2 Examining Your Leadership Style
L.3 Effective Communication for Leaders
L.4 Developing Great Meetings
L.5 Establishing Team Dynamics
L.6 Resolving Conflict
L.7 Supporting Others through Coaching and Mentoring
L.8 Virtual Meetings: Tips and Techniques
Source: JBLE FSS Website
Photos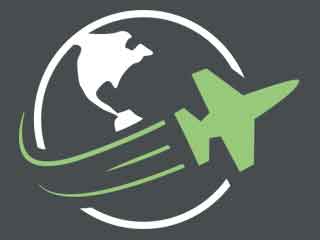 Reviews
There are no reviews yet. Be the first to review Army Family Team Building at Fort Eustis (JBLE)!