Relocation Readiness Program
Relocation Readiness Phone
Relocation Readiness Website
The Relocation Readiness Program at Fort Eustis (JBLE) helps soldiers and families reduce or eliminate problems related to frequent Permanent Change of Station (PCS) moves and offers a variety of services and support to assist Members and Families with the challenges associated with moving to a new location. These services include:
Newcomer's Orientation: Offered twice a month, providing in-bound Soldiers, Family Members and new DoD Civilians an opportunity to receive the latest and greatest information to assist with in-processing and settling into Fort Eustis. This orientation also features an information fair, featuring those agencies (Child and Youth, School Liaison Officer, Chaplain, Family Advocacy, TRICARE) critical for new Soldiers and families. Call the ACS at 757-878-3638 for dates and times. Lakeside Center Bldg. 828 Kells Drive, Ft Eustis.
Lending Closet: The lending closet provides basic household items for temporary loan to new and out-bound military families – and is available to both Langley and Ft Eustis personnel with orders. Due to high demand, recommend calling the ACS (757-878-3638) to check on availability and bring a copy of orders when retrieving items.
Welcome Packets: The ACS no longer provides paper-welcome packets. All inbound personnel are encouraged to go online to Military Installations (http://www.militaryinstallations.dod.mil) to upload a personalized booklet on JBLE – Ft Eustis. Sponsors are encouraged to visit the ACS prior to their newcomer's arrival, to obtain the latest on relocation assistance resources, such as local area brochures and information to provide to their newcomer and family upon arrival.
Sponsorship Training is provided at unit request; however, sponsorship training is now available online through eSponsorship (eSAT) which allows Members to access the eSAT course 24 hours a day through the My Training Hub which is accessed by using their CAC.
Source: JBLE FSS Website
Photos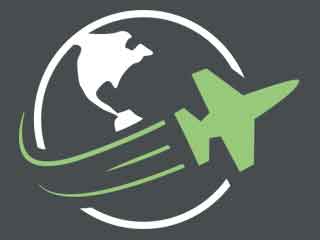 Reviews
There are no reviews yet. Be the first to review Relocation Readiness Program at Fort Eustis (JBLE)!