Tax Center
Fort Gordon –

Darling Hall, Rm 224

,

Fort Gordon

,

GA

30905
Tax Center Phone

Tax Center Alt Phone
Hours Info

Hours vary per year, please call to confirm hours.
The Tax Center at Fort Gordon offers free tax preparation for military personnel, their dependants, and retirees. AIT students have priority. Saturday services are intended for those individuals unavailable during the week due to work or family obligations. In order to fully assist clients, they request you arrive no later than one (1) hour prior to closing. Thank you for your understanding.
The Fort Gordon Tax Center proudly served over 4,500 members of the Fort Gordon Community during the 2017 tax filing system and saved them over $650,000 in tax preparation fees. They appreciate your patronage and look forward to serving you this year!
Persons Eligible to Receive Tax Services:
1. Active Duty members of the Armed Forces of the United States
2. Reserve and National Guard component of the Armed Forces of the United States on Active Duty Orders
3. Active Duty and Reserve Component Retirees of the Armed Forces of the United States who are either receiving military retirement or disability pay
4. Dependents of the above categories
What to Bring:
1. ALL W-2s
2. ALL 1099-Rs, 1099-MISCs, 1099-INs, 1099-DIVs, 1099-SS
3. Form 8832 if you are allowing another parent to claim your child as an exemption
4. December bank statement
5. Receipts if you intend to itemize
6. Paperwork relating to investments or brokerage accounts
7. Closing documents if you purchased or sold a home
8. Any documents that supports a withholding
9. Banking information (routing number and account number)
10. 2016 State and Federal return
11. Your Social Security card and the Social Security card of any dependents
12. Military ID
Limitations to Tax Services:
Due to the Volunteer Income Tax Assistance (VITA) program, the Fort Gordon Tax Center is unable to provide you with free tax services if you:
1. have more than three (3) rental properties
2. sold more than ten (10) stocks in the calendar year
3. have a Business*
*exceptions such as a home based child care business, Mary Kay, etc. will be granted on a case-by-case basis.
Source: Fort Gordon Office of the Staff Judge Advocate Website
Photos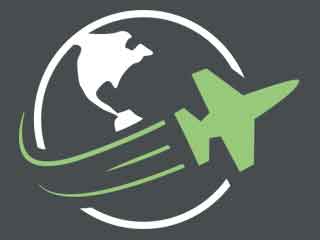 Reviews
There are no reviews yet. Be the first to review Tax Center at Fort Gordon!