Ft Hamilton ID Section Phone
RAPIDS Appointment Scheduler

ID Card Section Website
Hours Info

Closed Mon-Fri 1200-1315; Appointment only services via phone or RAPIDS Website
The ID Card Facility at Fort Hamilton can assist in processing ID cards, CAC cards, RAPID and DEERS related issues. Scheduling An Appointment
Click on the calender month that you'd like to schedule an appointment for; if the date that you would like is GREYED OUT it is not available, if it is in GREEN then it is available. Everyone who needs an ID card, must be present.
Appointment Instructions
A session may consist of (1) CAC ID OR upto (2) Dependent ID cards. Please schedule multiple appointments based on the number of ID cards needed, or else not everyone will be seen. HAVE YOUR CONFIRMATION PAGE WITH YOU ON YOUR APPT DAY.
Identification
All customers who are 18 years or older must have two (UNEXPIRED) forms of ID to get a new ID card. This applies to all customers. (See Types of Identification Block)
Type of Identifications
Primary IDs: Military ID, Passport, Driver's License, DMV issued state ID with photo. Secondary IDs: SS Card, Birth Certificate.IDs must be VALID, UNEXPIRED, and ORIGINAL. Driver's license expired but still valid with military clause is not valid.
Adding A Spouse
When adding a spouse to DEERS, the sponsor will need to bring the following documents: Marriage Certificate, Spouse's Birth Certificate, SS card, and photo ID. (Divorce Decree if sponsor was married previously). All documents must be ORIGINALS.
Adding Children to DEERS
When adding a child to DEERS, the sponsor must have the following documents: child's birth certificate & SS card. If stepchild is being added, the marriage certificate is also needed.
Adding a Child Born Out of Wedlock
When adding an illegitimate child to DEERS, a male sponsor must have: child's birth certificate, social security card, and a court order that establishes paternity or a voluntary acknowledgement of paternity.
100% Disabled Veterans
DD 214 (Member 4 copy) with an HONORABLE discharge (cannot be under honorable conditions (General)), Certificate from the VA for commissary and PX privileges. Must state that you are either permanent and totally disabled or temporary with the specific
Adding a DAV's dependent
When adding a DAV's dependent to DEERS, you will need: a ltr from the VA verifying dependent status, marriage certificate, birth certificate, ss card, photo ID; Documents must be originals or ceritified true copies.
Dependant without sponsor present
All dependents w/o a sponsor present must have an ORIGINAL DD Form 1172-2 uploaded or printed by a DEERS station that has been signed by the Sponsor & VO/SSM ahead of time. If no 1172-2 is available dependent must have an ORIGINAL Power of Attorney.
Full Time College Students (21-23 yrs old)
All college students must bring a letter from their school registrar's office stating that they are currently enrolled full-time in an accredited institution with an antipicated graduation date. Must be pursuing an Associate Degree or higher.
DD Form 1172-2 For Full Time Students over 21-23
Please ensure DD Form 1172-2 is filled out properly; Block 21 must state, "Dependent (Student) name, is a full-time student at an accredited institution of higher learning and I am providing over 50% monetary support."
Lost/Stolen ID
All military personnel/civilians/dependents whose ID card was lost/stolen must have a police report from a local precinct along with a military police report & counseling/ltr from your Commander (Mil & Civ only)
Cancel/reschedule appointment
Customers will need to know their confirmation number to cancel/rechedule an appointment. Please keep a copy of your appointment confirmation page. If more than 15 minutes late for your appointment you will need to reschedule.
Grooming Standards
All Soldiers must be within grooming standards IAW AFI 36-3026 para 11.7 (Therefore, you must be clean shaven or have a valid military profile). If you are not clean shaven you will have to reschedule your appointment.
FOREIGN DOCUMENTS
All FOREIGN documents must have a certified translation issued within the US. Furthermore, an Apostille (from a country under the Hague Convention) or a Certificate of Authentication is needed.
NO WALK-INS
This office goes by APPOINTMENTS only. The only service that can be done on a walk-in basis is a pin reset. Anything more than a pin reset requires an appointment. Please book appointments according to the number of people needing ID cards.
Expired ID cards
All EXPIRED ID cards must be turned in. If ID cards are destroyed, lost, stolen, or misplaced, police reports are needed. Please call ahead to find out what is needed. TWO ADDITIONAL ID CARDS ARE NEEDED IF 18+.
Renewing ID cards
ID cards can be renewed within exactly 90 days (not three months....count 90 days) of expiration.
ID Card Office Online
DD Form 1172-2 can now be completed online at: https://www.dmdc.osd.mil/milconnect. Sponsors with CAC or DS log-in access can digitally sign the 1172-2 and the electronic copy will be available for use in their DEERS record.
Additional Info
Please know your sponsor's DOD ID number or social security number if you are coming without them.
Entering Fort Hamilton Without a Military ID
Anyone who enters Fort Hamilton without a military ID must access post through the main gate on 101st Street and Fort Hamilton Parkway. Please arrive early as you will need to stop at the Visitor Control Center to obtain a visitor's pass.
Source: RAPIDS
Photos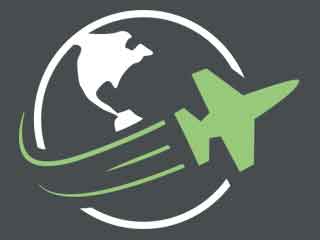 Reviews
The employees will do anything to get out of work!

posted about 5 years ago