RAPIDS Appointments

Alternate Phone
Ft Hood ID Card Website

RAPIDS Appointment Scheduler
Hours Info

Closed Federal Holidays. ***You must allow a security exception in order to use the RAPIDS Appointment Scheduler***
The Fort Hood ID Card Sectoin/DEERS is open Monday thru Friday.
APPOINTMENTS REQUIRED FOR CAC/ID Cards-DEERS.
Wait times for walk-in service may exceed two (2) or more hours. Customers will not be able to sign-in after 3:15pm.
During the lunch hours of 11:00am to 1:00pm, extended wait times will occur due to employee rotational lunch break.
ID Cards may be renewed 90 days prior to the expiration date.
Source: RAPIDS
Photos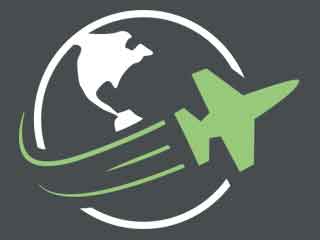 Reviews
Today was 3rd time since retiring ago to go to this office for a spouse renewal. This is the 3rd time we were initially turned away. Had looked online to see what docs were needed, but got a Forbidden Access message. We had an appt. Was told since spouse turns 65 in March, could only renew on the last day of Feb or she would be without med coverage. No appts available until mid March. By then ID will expire, get confiscated at gate, and then need another form of ID. Way to support retirees.

posted over 1 year ago

I have been on many bases , being my dad is Vietnam Vet. I never seen such unprofessional people helping those that serve and their families. You ask a question and they can't carry it out or know the answers. They do not explain things to you. They request and demand. I had a State stamped letter and they want from a different office?? There are offices around world ! It shouldn't matter where? The representative represents State and provided it . Stamped and sealed. A Manager couldn't help us

posted almost 2 years ago

Wanted to go online and check my appointment time. would not allow me to check without a security exception. what that means?

posted almost 2 years ago

I am a Military Spouse that recently transitioned to Ft Hood. The service I received from Mr. B. and his Supervisor was nothing less than OUTSTANDING! I always anticipate a long wait time at any large installation, however, the process helps when you have a wonderful experience.

posted almost 2 years ago

Had a very nice 20 one way conversation with the clerk who asked me to hold and proceeded to shoot the breeze while she put the phone on the desk and carried on a conversation, and I don't mean processing ID cards or answering related questions. Very poor customer service. I know the Army has the technology to improve the long waits, and rude personnel.

posted about 2 years ago

I tried to go on-line to schedule an appointment without any success. I kept getting a warning notice, in red letters, stating that my privacy was in danger of being compromised.

posted over 2 years ago

The website to make an appointment does not work, I keep getting an error message. The phone number to talk to someone is always busy when you press "0" to talk to the operator. When someone finally answered, I was immediately put on hold and they never came back online. This facility is worthless and does not provide the service needed to us.

posted about 3 years ago

Having visited 6 installations across the U.S., I can honestly say this is the slowest I.D. card service received to date from any of the 6 installations my family has utilized ID/DEERS services. It was a several hour wait even with a scheduled appointment time, so I'll skip that step and go back to being a several hour walk-in for same day service next time. Low energy, slow movements. Staff: please chug some espresso, take your B vitamins & move the waiting throng of the nation's finest along.

posted about 3 years ago

Love the website, love the appointment process. Why two stars? I'm retired from the military, but I'm still working! Their hours require me to take two to three hours off work. What about evening hours a couple of nights a month, or a Saturday every now and then for retirees and their dependents only?

posted over 3 years ago