CDC - Hood Street Phone

Alt Phone
Ft. Jackson MWR Childcare Website
Hours Info

1st & 3rd Fri of the month: 1800-2300
Hood Street Child Development Center at Fort Jackson is a Department of Defense (DoD) certified and National Association for the Education of Young Child (NAEYC) accredited center providing quality hourly child care for short term (maximum 25 hours per week) child care needs. Advance reservations recommended.

Walk-ins accepted if space and staff are available
Special openings available on request for unit or organizational functions
Evening care also provided on the first and third Fridays of every month, 1800-2300.

Hourly Care Program
For Reservations Call: (803)751-1970 or (803)751-1972
Monday - Friday 0730-1730
Reservations may be made one hour to two weeks in advance by phone or on WebTrac
Hourly Care
For children ages 6 weeks to 12 years
General Information:
Patrons are responsible for payments after services are rendered.
Payments are based on start/end of reservation.
Minimum stay is one hour. Maximum is 25 hours per week per child.
Fee is $4 per hour per child.
Meals and snacks are provided.
Breakfast-0830, Lunch- 1130, Snack- 1430
Medications are administered under our health guidelines.
What to bring:
CYS membership card.
Complete set of extra clothing labeled with child's name.
All children in attendance must wear closed toe shoes.
Disposable diapers (diapers are checked every hour-bring at least 1 (one) for each hour in attendance).
All bottles must be prepared with 100% formula only, we provide jar food for babies.
All infant food must be given in individual components (meat, vegetable, fruit) please no mixed dinners, lunchables, etc…
Cancellations, No Show, Late Policies:
Same day cancellation fees and no show fees are $8 per child added to your household account. Fees must be paid at next visit. Reservations may be cancelled after 1 hour if no courtesy call is given. Late pick up fees will be applied at $1 per minute after center closed.
Deployment Discounts available for:
Families of Wounded Warriors and Warriors in Transition
Families of Fallen Warriors
Families of Deployed Military and DoD Civilians
Families of Military and DoD Civilians serving under the following orders:
Temporary Change of Station (TCS) and Permanent Change of Station (PCS) unaccompanied tour and Temporary Duty (TDY) status for 90-179 days.
Families of Deployed Soldiers as identified on the Rear Detachment and Personnel Availability Report.
Depending on the sponsor's status, Fort Jackson youth may be eligible for 16 hours of free hourly care, and part-day child care, free team sports, and free SKIESUnlimited Instructional Classes. A copy of the sponsor's orders must be on file at Parent Central Services when registering. Current CYS pass is required. CYS Annual Registration is FREE!
Special Openings
Hourly Care
$4 per hour per child.
Source: Ft. Jackson MWR Childcare Website
Photos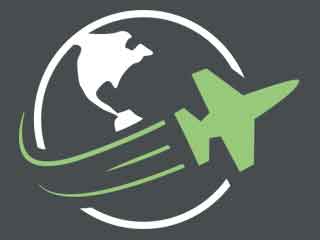 Reviews
There are no reviews yet. Be the first to review CDC - Hood Street at Fort Jackson!