Casualty Assistance Center Website
The Casualty Assistance Center (CAC) at Fort Knox has a mission is to provide high quality, quick and responsive, professional service to the next-of-kin and family members of critically injured or deceased active duty Army Soldiers, Retirees and Veterans within our geographical area of responsibility.
Area of Responsibility
The Fort Knox CAC supports:
All of Indiana
All of Ohio
69 counties in Kentucky, including:
Anderson, Bath, Boone, Bourbon, Boyd, Boyle, Bracken, Breathitt, Breckinridge, Bullitt, Campbell, Carroll, Carter, Casey, Clark, Edmonson, Elliott, Estill, Fayette, Fleming, Franklin, Gallatin, Garrard, Grant, Grayson, Green, Greenup, Hancock, Hardin, Harrison, Hart, Henry, Jackson, Jefferson, Jessamine, Johnson, Kenton, LaRue, Lawrence, Lee, Lewis, Lincoln, Madison, Magoffin, Marion, Mason, Meade, Menifee, Mercer, Montgomery, Morgan, Nelson, Nicholas, Oldham, Owen, Owsley, Pendleton, Powell, Robertson, Rockcastle, Rowan, Scott, Shelby, Spencer, Taylor, Trimble, Washington, Wolfe, and Woodford.
68 counties in Michigan, including:
Alcona, Allegan, Alpena, Antrim, Arenac, Barry, Bay, Benzie, Berrien, Branch, Calhoun, Cass, Charlevoix, Cheboygan, Clare, Clinton, Crawford, Eaton, Emmet, Genesee, Gladwin, Grand Traverse, Gratiot, Hillsdale, Huron, Ingham, Ionia, Iosco, Isabella, Jackson, Kalamazoo, Kalkaska, Kent, Lake, Lapeer, Leelanau, Lenawee, Livingston, Macomb, Manistee, Mason, Mecosta, Midland, Missaukee, Monroe, Montcalm, Montmorency, Muskegon, Newaygo, Oakland, Oceana, Ogemaw, Osceola, Oscoda, Otsego, Ottawa, Presque Isle, Roscommon, Saginaw, Sanilac, Shiawassee, St. Clair, St. Joseph, Tuscola, Van Buren, Washtenaw, Wayne and Wexford.
47 counties in West Virginia, including:
Barbour, Boone, Braxton, Brooke, Cabell, Calhoun, Clay, Doddridge, Fayette, Gilmer, Greenbrier, Hancock, Harrison, Jackson, Kanawha, Lewis, Lincoln, Logan, Marion, Marshall, Mason, McDowell, Mercer, Mingo, Monongalia, Monroe, Nicholas, Ohio, Pleasants, Pocahontas, Preston, Putnam, Raleigh, Randolph, Ritchie, Roane, Summers, Taylor, Tucker, Tyler, Upshur, Wayne, Webster, Wetzel, Wirt, Wood, and Wyoming.
Request for Funeral Honors
All requests for funeral Honors must be received from the funeral director handling the service. To initiate this process, the next-of-kin must give the DD Form 214: Certificate of Release or Discharge from Active Duty or an official honorable discharge certificate of the deceased to the funeral director and request that Honors be rendered. The funeral director will call in the request and forward the documentation by facsimile to the Casualty Assistance Office. All funeral requests should be received 48 hours in advance of the funeral service.
Death of Retired Soldier
The death of a Retired Soldier must be reported through official channels. Normally, this information is obtained from the funeral director when Honors are requested, however, families are encouraged to telephone the Casualty Operations Section to ensure the death is reported and applicable benefits are begun as quickly as possible.
Source: CAC Website
Photos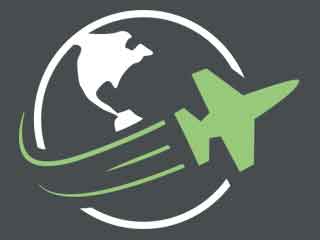 Reviews
There are no reviews yet. Be the first to review Casualty Assistance Center at Fort Knox!