Flying Activity
Fort Leavenworth –

1000 Chief Joseph Loop, Sherman Army Airfield

,

Fort Leavenworth

,

KS
Open hours:
Monday-Friday 7:30 a.m.-2:30 p.m.
Flight operations 24 hours daily, 7 days a week
Services:
* Sheltered hangar space
* Tie down ramp
* Fuel (100LL)
* Aviation oil
* Flight planning assistance
* Pilot materials available
Learn to fly:
Getting a pilot's license: Most members earn their private pilot's license within months. Some complete the process in as little as six weeks. Requirements for a pilot's license: Be at least 16 to fly solo and 17 to obtain a private pilot's license. Pass a FAA class III medical exam, a written exam and flight test. FAA minimum flight of 40 hours. Have at least 20 hours of dual instruction and at least 10 solo hours. In addition to initial flight instruction the Flying Activity will help you pursue other advanced ratings such as instrument training or convert from rotary wing to fixed wing in about 20 hours.
Flying Club:
* Club activities include: Fly-ins
* "Wings" programs
* Right arm course
* Safety seminars
* Regular meetings
* Social events
Membership is available to all eligible MWR patrons. The initiation fee can be waived if you have a letter of good standing with another military flying club. Single membership or family membership available.
Flight instruction, ground school and training video tapes are available to club members. The club will assist members in preparation for a pilot's license test or advanced ratings. Airplanes and fuel are available anytime. Planes are scheduled on a first come first serve basis. Scheduling is done via the internet.
Photos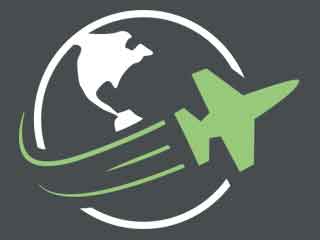 Reviews
There are no reviews yet. Be the first to review Flying Activity at Fort Leavenworth!