USO Fort Meade
Fort Meade –

8612 6th Armored Cavalry Road

,

Fort Meade

,

MD

20755
Ft Meade USO Website

USO Events Newsletter
The USO Center is located on the corner of 6th Armored Cavalry & Mapes Roads, near the Defense Information School's student barracks. USO programs are geared toward active-duty service members and their families. The Fort Meade workforce includes members of the United States Army, Air Force, Navy, Marines, Coast Guard and numerous civilians. The total population of the base is more than 110,000.
Since 2007, the USO at Fort Meade has been the place where an average of 300 parents and children came to connect with other families on post. In January 2013, the USO Fort Meade Center moved to a newly renovated and larger building and serves active duty service members and their families. We currently host an average of nearly 4,000 guests each month.
The USO Fort Meade Center brings the active duty military community together in an effort to provide a safe, comfortable and inviting "home away from home" environment and experience to all who visit. The amenities, programs and events provided afford everyone a :sense of extended family" experience while enjoying our Center.
Additionally, Fort Meade is home to the Defense Information School where junior enlisted service members from all branches of the military are directed for technical training. Since these soldiers, sailors, marines, airmen and coasties are in training, the USO Center and personnel truly provide a relaxing refuge from their daily routine.
USO Fort Meade hosts and helps support a variety of programs and activities designed to enhance military life on post. While visiting our Center, active duty service members and their families may enjoy a snack, beverages, and good conversation with our trustworthy volunteers. Our Center offers WiFi, a movie theater w/ an 80" TV, a lounge area w/ a 65" TV, computer stations, printer, XBOX 360 gaming station, extensive book & CD library and an outdoor patio. A food pantry is also available to active duty service members and their families if needed. Guests may participate in activities such as video or board games, couponing, teen nights, movie viewing nights, football viewing nights, free meals when advertised, or simply take advantage of a freshly brewed cup of coffee.
Center events and activities include:
Football Day in America (Every Sunday during the NFL season)
College Football viewing (Every Saturday during College Football season)
Bi-monthly YUM meals (Active Duty Appreciation Lunches the 2nd and 4th Wednesday of every month except when otherwise noted)
Active Duty Spouse Break-FAST (Monthly)
USO New Movie Night (Every Tuesday night)
KiDz Cinema (The third Friday of the month)
Family Nights
Bakery Bonanza (Every Thursday)
Monthly Supermarket Sweeps (The third Thursday of every month)
Holiday Programs
Operation Back to School
Operation Basic Boot Camp
and many more...
Source: USO Metro Website
Photos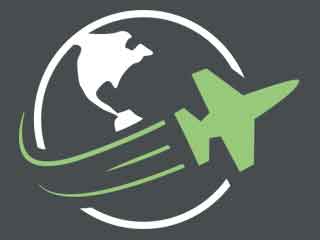 Reviews
There are no reviews yet. Be the first to review USO Fort Meade at Fort Meade!