ID Card Section & DEERS - Fort Story
RAPIDS Appointment Scheduler
Hours Info

Closed all federal holidays ("Walk-in times vary depending upon number of customers awaiting services.")
Peak Hours
Services during the hours of 1100-1300 are reduced to allow team members to take meal breaks. Customers with scheduled appointments take priority over walk-in customers and will be serviced at their scheduled appointment time.
Location Instructions
Office location: When entering the City in your GPS, please type Virginia beach, VA; DO NOT enter the base name. Our office is located inside the Army Community Services building. Rooms 111 and 113.
Scheduling for Multiple IDs/Transactions
To ensure the appropriate amount of time is booked to complete multiple ID Cards or transactions, please book back to back appointments. Please schedule one (1) appointment for every two (2) IDs under the same record.
Appointment Late Policy
Please arrive on time for your scheduled appointment. Appointments may not be honored more than 5 minutes past the scheduled appointment time.
RECENT CHANGE: Identification Requirements
ALL Sponsors, Spouses, and Dependent Children OVER 18 must have two UNEXPIRED forms of ID to receive a new ID card. One must be a state/government issued photo ID
: IDs no longer acceptable
Due to a recent system upgrade, ID card offices can no longer accept the following: Student ID, Expired IDs, Veterans Identification Card (VIC). Note: Concealed Weapons Permits are not acceptable.
: Acceptable Identification Examples
Military ID, Driver's License, Passport. Secondary: A second Primary ID or Social Security Card, voter's registration card, Birth Certificate, or Veterans Health Identification Card (VHIC) . All must be unexpired with the exception of the DoD ID.
Changes to your DEERS record
If any changes need to be made to a record, the sponsor must be present or a valid Power of Attorney must be presented each time. Additionally, valid supporting documentation MUST be provided
: 90 Day Renewal Policy
The policy regarding the timeline for renewing your ID has recently changed. You are now allowed to renew the ID 90 days prior to the expiration date.
: ID Card Scanning
All Military Installations have begun scanning ID cards for Base access. If you currently hold an older ID with the SSN printed, it may not scan properly and will be confiscated. Renewal of the ID will then be required.
Dependents without sponsor present
All Dependents without a Sponsor present must have a valid DD Form 1172-2 pre-printed by a DEERS station that has been signed by the Sponsor and a Verifying Official ahead of time. 1172-2 forms can be hand filled but must be notarized and be originals.
ID Card Office Online
DD Form 1172-2 can now be completed online at: https://www.dmdc.osd.mil/milconnect Sponsors with CAC or DS log-in access can digitally sign the 1172-2 and the electronic copy will be available for use in their DEERS record.
: Retiree ID Cards
Due to a recent system update, Pre-Medicare Retiree ID cards with a previous "INDEF" end date will now be issued with an expiration date. The front expiration date will now reflect the date of the end of Tricare/Begin date of Tricare for Life.
: Lost or Stolen CAC (All Branches)
All military personnel whose CAC card has been stolen must bring a theft report from a Police Station. For lost CAC Cards documentation from sponsoring agency reporting it lost.
: Adding children to DEERS
Child enrollment required documents: birth cert. & social security card. Stepchild: the marriage cert. is also needed. Illegitimate child: Voluntary Acknowledgement of Paternity or Judicial Determination of Paternity is required as well.
Adding Spouse to DEERS
When adding a spouse to DEERS, the sponsor must bring the following documents for their spouse: Marriage Certificate, birth certificate, social security card, & a photo ID.
100% Disabled American Veteran
For first time DoD 100% DAV ID issuance the following documents are required: DD214, VA Award Letter/Award Packet, State or Federal Government Issued Photo ID and Social Security Card.
Source: RAPIDS
Photos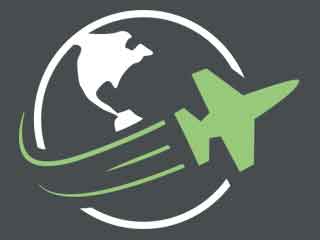 Reviews
There are no reviews yet. Be the first to review ID Card Section & DEERS - Fort Story at Fort Story (JEB Little Creek - Fort Story)!