Great Lakes Tickets & Travel Website

ITT Brochure
Hours Info

Holidays hours subject to change, please call to confirm.
The Tickets & Travel Office at Great Lakes Naval Base offers information, tickets, travel and community recreation.
Local Information
Community Recreation Tickets & Travel offers maps, brochures, local train schedules, and general information available for the local and Chicagoland area attractions; as well as maps and information for on base events, programs, and facilities.
Attraction Tickets
Tickets are available for the local amusement park, Chicago attractions and tours, and select live shows. Discount tickets are also available for national attractions such as Walt Disney World®, Sea World®, Disneyland®, Universal Studios Florida™, Busch Gardens® and many others. See the Tickets & Travel brochure link, for a full listing of ticket offers and prices.
Domestic and International Travel
Looking for an easy convenient way to book travel, check out MWR's new American Forces Travel, www.americanforcestravel.com and book right from the comfort of your own home! Travel services are also available in the office during regular business hours. We welcome you to stop by or call 847-688-5417 for assistance!
DOD Lodging: For eligible patrons, more information about Navy Getaways and Navy Gateway Inns & Suites can be found by visiting www.dodlodging.net.
Community Recreation Programs
Customers may also visit Tickets & Travel to register for upcoming Community Recreation trips, programs, and classes. Throughout the year Community Recreation offers a wide variety of fun group outings to local attractions, shows, and sporting destinations. Community Recreation also hosts a variety of classes and programs monthly for youth, families, and adults. Check MWR's monthly Fun Times newspaper, or email us to request the current program calendar.
Source: NAVSTA Great Lakes Website
Photos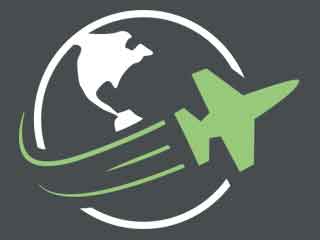 Reviews
There are no reviews yet. Be the first to review Tickets & Travel at Great Lakes Naval Base!