Military Personnel Flight (ID Cards/RAPIDS)
Hanscom AFB –

20 Schilling Circle

,

Hanscom AFB

,

MA

01731
Military Personnel Flight Website
Military Personnel Flight Website

RAPIDS Appointment Scheduler
Hours Info

Closed Federal Holidays and Family days
The Military Personnel Flight at Hanscom AFB is located on the first floor of the Brown Building, Building 1305. Hours of operation are Monday through Friday, 8:30 a.m. to 3:30 p.m., except federal holidays and Air Force Materiel Command Family Days when the MPF is closed.
Customers needing Common Access Cards, dependent and retiree identification cards should visit this office.
The following military assistance functions are conducted by the Military Personnel Flight and customers are asked to sign-in at the Career Development/Force Management waiting area for these services: awards and decorations, separations, outbound assignments, career development and employments, changes in duty information and inprocessing. (The MPF's Installation Personnel Readiness is located at Building 1642.)
Upon arrival, visitors should check-in at the customer support desk. From the customer support desk, their questions will be answered or they will be directed to the appropriate work center for assistance.
Identification Requirements
There are new security requirements that must be met in order to obtain either a Common Access Card or dependent identification card. Among the many changes the most important is each identification card recipient must present two forms of identification.
Click here to see the different types of identification accepted. The mandatory requirement to present two forms of identification cannot be waived.
Need an appointment?
In January 2013, the 66th Force Support Squadron Military Personnel Flight began using the Defense Manpower Data Center's RAPIDS Appointment Scheduler to ease making appointments for issuance of all military ID cards. MPF officials say this scheduler is more user friendly and may be accessed at the RAPIDS website.
The MPF highly encourages customers to make an appointment. Wait times are dependent on the number of customers currently waiting to receive and ID card or other personnel service.
Individuals with appointments will move directly to the front of the waiting list upon arrival and signing in. However, walk-in customers are seen on a first come, first serve basis. Wait times for walk-ins can sometimes be up to two hours on a busy day. To avoid the possible wait, schedule an appointment and be seen within minutes of the scheduled time.
The hours of operation for the MPF Customer Support Element are Monday through Friday from 8:30 a.m. to 3:30 p.m.
To cancel or reschedule an appointment
Customers will need to know their confirmation number to cancel or reschedule an appointment. Keep a copy of the appointment confirmation page. If a customer is more than five minutes late for an appointment, they will need to reschedule or sign-in as a walk-in customer.
Identification credentials
All customers who are age 18 and older must have two, unexpired forms of ID to get a new ID card made. One of them must be a state or government issued photo ID. This applies to all customers.
Lost or stolen ID cards
Customers whose ID card was lost or stolen will need to have a letter from their Command Sponsoring Agency (command, case police, human resources) stating the ID card has been reported lost or stolen prior to receiving a new ID card. Customers will need two forms of identification in order to receive a new ID. The primary ID must be an unexpired photo ID.
Adding a spouse to DEERS
When adding a spouse to DEERS, the sponsor needs to bring the following documents for their spouse: marriage certificate, birth certificate, social security card and a photo ID. All documents must be originals or certified copies.
All marriages must be added to the DEERS system with both the sponsor and the new spouse present. If this is not possible, the sponsor will need to give power of attorney to their spouse. This will allow the spouse to enroll themselves into the DEERS database.
If the spouse is a foreign national, marriage certificate, valid passport and birth certificate in English translation are required.
Dependent ID cards
For dependent ID cards, the sponsor must be present to sign the DD Form 1172. If not available, the dependent must have a previously signed 1172 (within 90 days of signature) signed by their sponsor and the Verifying Official/Site Security Manager (VO/SSM) or a power of attorney. Call 781-225-1320 for further details.
Adding children to DEERS
When adding a child to DEERS, the sponsor must have the following documents for the child: birth certificate and social security card (except for newborns). If a stepchild is being added, the marriage certificate is also needed. Documents must be originals or certified copies.
Full time university and college students
All university and college students must bring a letter from their school registrar's office stating they are enrolled full time in an accredited school in pursuit of an associate's degree or higher; and two other forms of ID to have dependent benefits extended to age 23.
Other
For all military identification cards, appropriate civilian attire is required for dependents, retired, USNS Mariners, DoD civilian personnel and contractors.
Source: Hanscom MPF website
Photos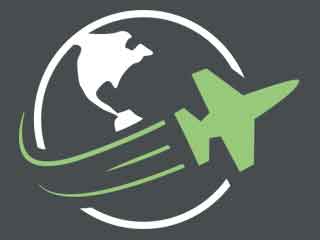 Reviews
I keep getting a warning message and link does not work. Cannot make an appt. online.

posted over 4 years ago